In addition to the joys of flowers blooming and warmer weather, one of the most special days of the year happens to fall in May, and that is Mother's Day! While you don't need a specific day to celebrate moms, this is the perfect time to thank the mothers in your life for each and every wonderful thing they do (and did) for you.
This year Mother's Day is extra special for me — not only is it my first year as a mom (click here to see my baby girl!), my mother is visiting us in Los Angeles from the east coast so we'll have three generations together. Needless to say, it's time to celebrate!
To help with the festivities this weekend, I asked my dietitian colleagues to provide some of their favorite recipes to treat their moms, and they certainly didn't disappoint. From breakfast to dessert, there is sure to be something that will bring a smile to a special woman in your life. So, go ahead and spoil your mom in all the right ways. Happy Mother's Day!
Breakfast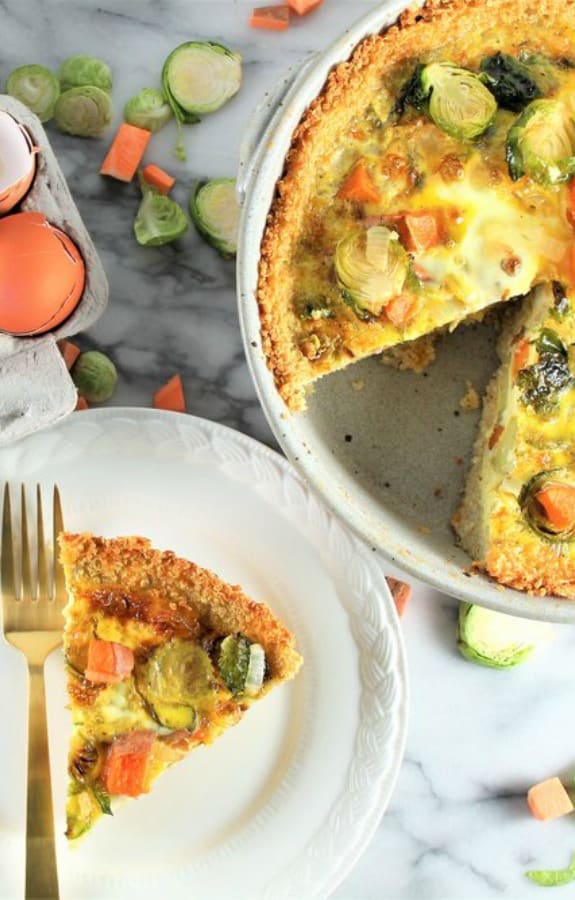 Flourless Quinoa and Vegetable Quiche, Mary Ellen Phipps, RDN, Milk and Honey Nutrition (shown above)
Spring Vegetable Frittata with Dandelion Greens and Goat Cheese, Katie Cavuto, RDN
Breakfast Flatbread Pizza with Smoked Salmon, Scrambled Eggs, Avocado, and Arugula, Lindsey Pine, RDN, Tasty Balance Nutrition
Blueberry Lemon Overnight French Toast Bake, Shannon Garcia, RDN, Lone Star Nutrition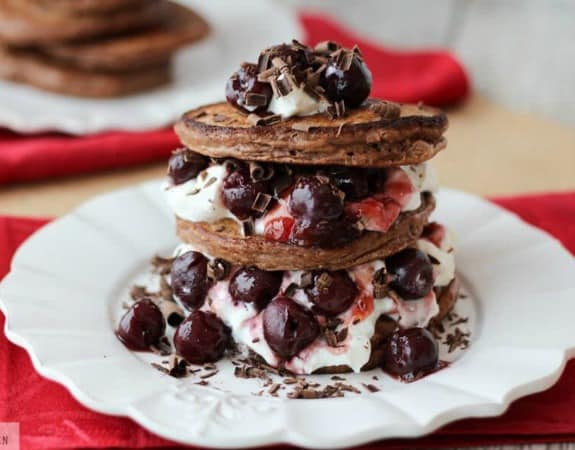 Black Forest Chocolate Gluten Free Protein Pancakes, Abbey Sharp, RDN, Abbey's Kitchen (shown above)
Berry Vanilla Baked Oatmeal, Jennifer Hunt, RDN
Lemon Ricotta Gluten Free Muffins, Jenna Braddock, RDN, Make Healthy Easy
Wild Blueberry French Toast Bake, Karman Meyer, RDN, The Nutrition Adventure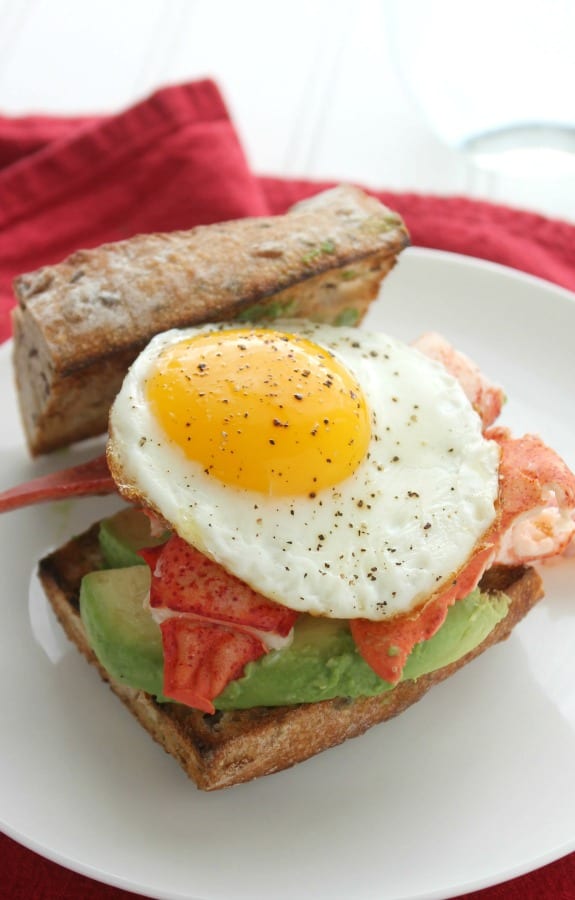 Lobster, Egg, and Avocado Breakfast Sandwich, Jenny Shea Rawn, RDN, My Cape Cod Kitchen (shown above)
Zucchini Bread Chocolate Chip Pancakes with Maple Greek Yogurt Topping, Rachael Hartley, RDN, The Joy of Eating
Whole Wheat Meyer Lemon Ricotta Muffins, Kara Lydon, RDN, The Foodie Dietitian
Easy Egg Souffles, Diane Norwood, RND, The Wandering RD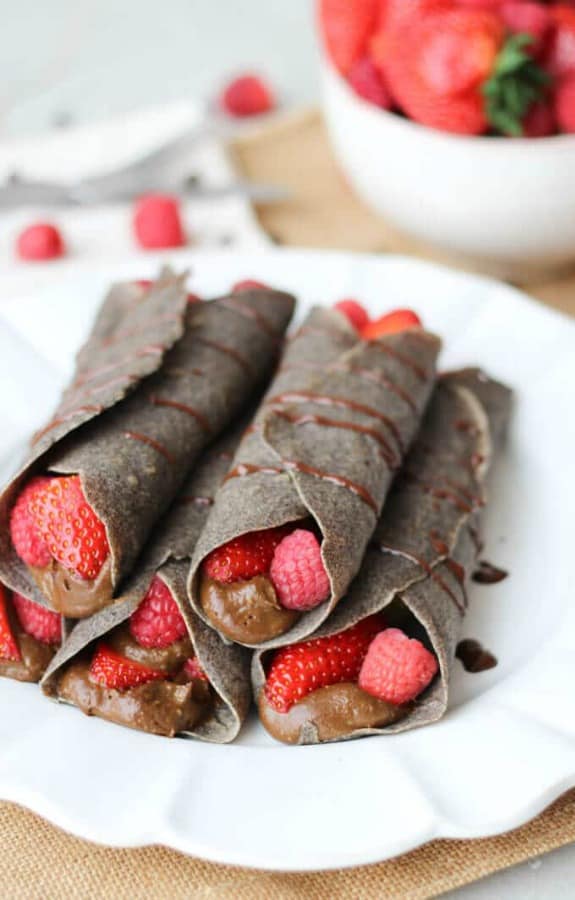 Berry Buckwheat Crepes, Abbey Sharp, RDN, Abbey's Kitchen (shown above)
Easy Egg Burrito Bake, Sarah Remmer, RDN
Peanut Butter Crepes with Strawberry Sauce, Liz Weiss, MS, RDN, Liz's Healthy Table
Shakshuka, Jill Weisenberger, MS, RDN, Food and Nutrition Solutions by Jill



Baked Eggs with Brussels Sprouts, Spinach, and Leeks, Patricia Bannan, MS, RDN (shown above)
Wild Blueberry Ricotta Pancakes, Amy Gorin, MS, RDN, Amy Gorin Nutrition
Smoked Salmon Frittata, Jill Weisenberger, MS, RDN, Food and Nutrition Solutions by Jill

Salad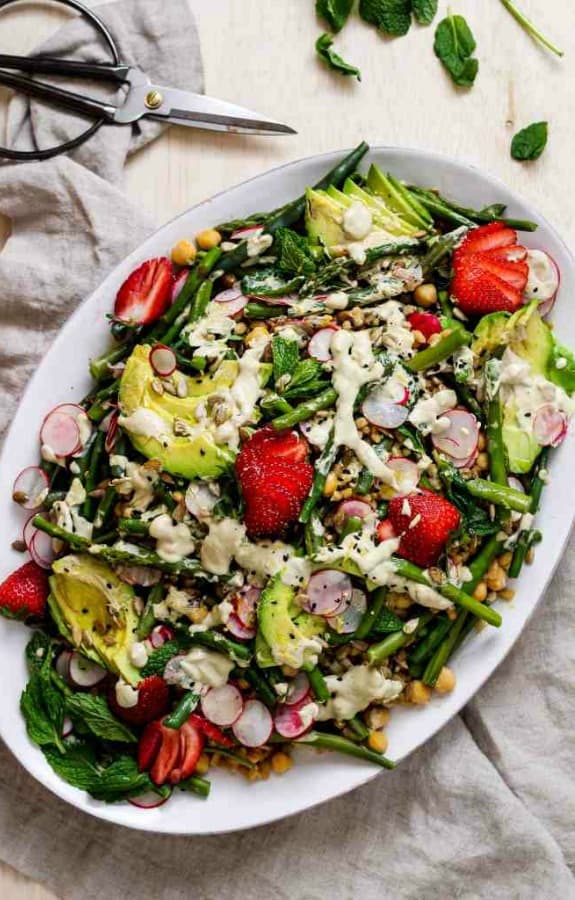 Spring Farro Salad with Creamy Lemon Tahini Dressing, Stephanie McKertcher, RDN, Grateful Grazer (shown above)
Flower Power Salad with Rose Vinaigrette, Sharon Palmer, RDN, The Plant-Powered Dietitian
Brunch Spinach Salad with Warm Bacon Dressing, Kaleigh McMordie, RDN, Lively Table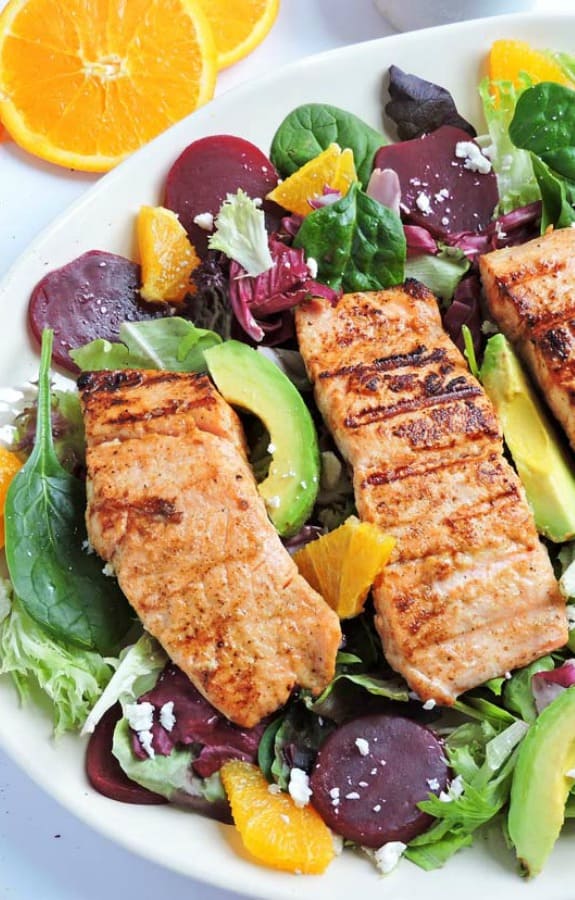 Citrus Salmon and Beet Salad, Andrea Mathis, RDN, Beautiful Eats and Things (shown above)
Strawberry Cucumber Salad, Judy Barbe, RDN, Live Best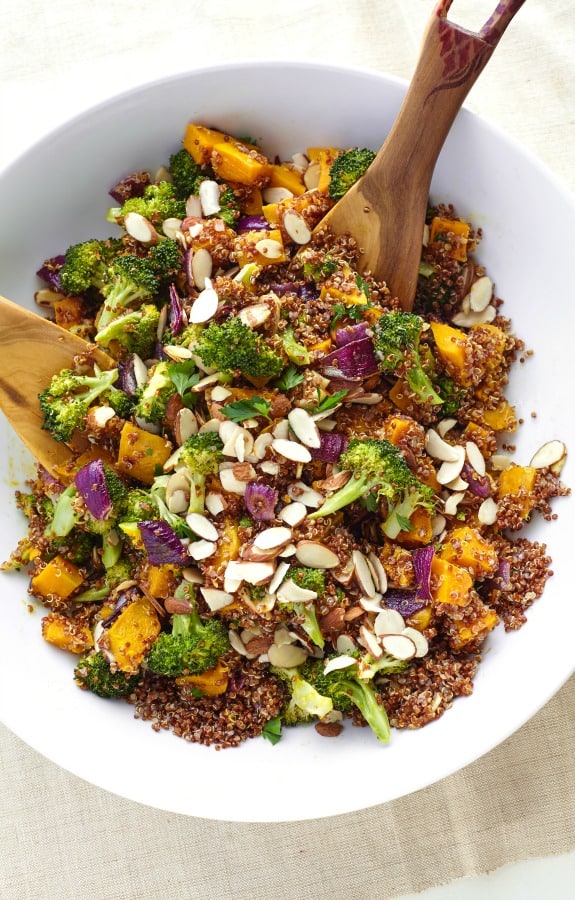 Red Kuri Squash and Quinoa Salad with Maple Dijon Dressing, Patricia Bannan, MS, RDN (shown above)
Mimosa Poached Salmon Salad, Kara Golis, RDN, Byte Sized Nutrition
Rainbow Fruit Salad, Betsy Ramierez, RDN, Betsy's Kitchen
Dessert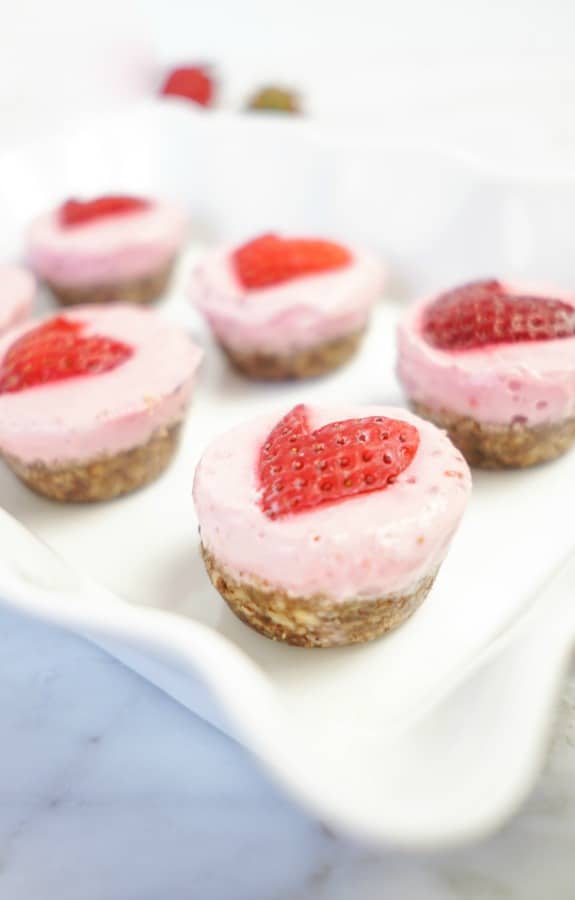 Vegan Strawberry Cheesecake Tarts, Whitney English, RDN (shown above)
Olive Oil Orange Rosemary Muffins, Tawnie Kroll, RDN, Kroll's Korner
Warm Chocolate Soufflés, Judith Scharman Draughon, author of Lean Body, Smart Life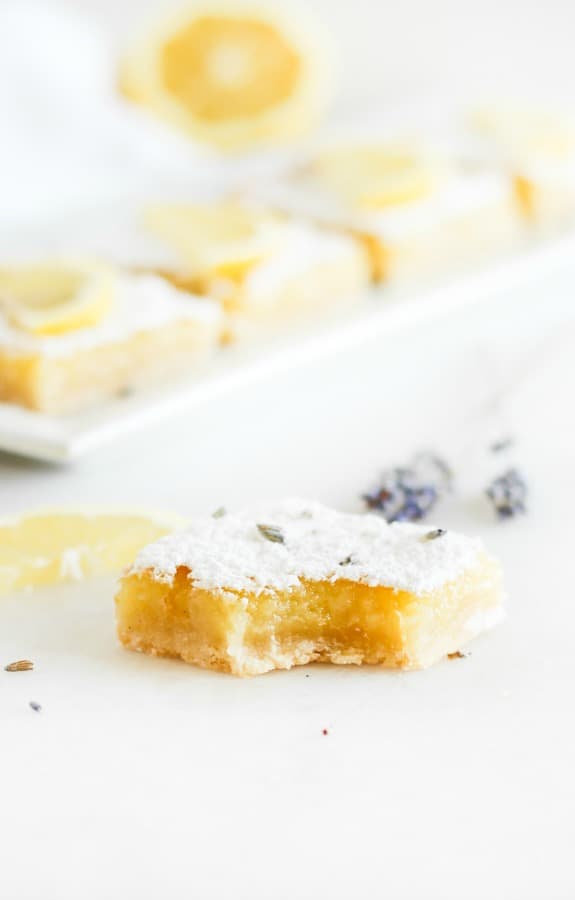 Gluten-Free Lavender Lemon Bars, Kaleigh McMordie, RDN, Lively Table (shown above)
Mexican Wedding Cookies, Sara Hass, RDN
Wild Blueberry Lemon Ricotta Galette, Jenny Shea Rawn, RDN, My Cape Cod Kitchen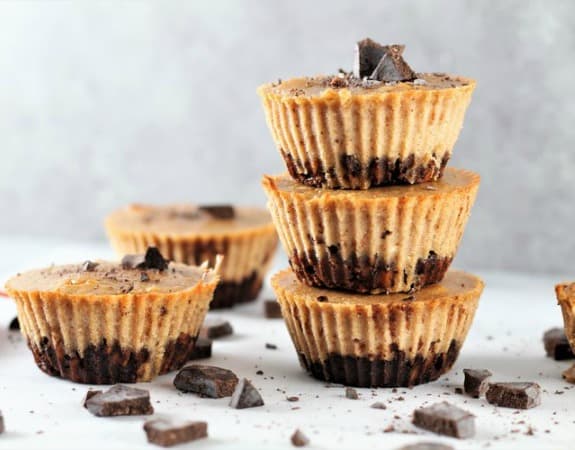 Gluten-Free Peanut Butter Chocolate Mini Cheesecakes, Mary Ellen Phipps, RDN, Milk and Honey Nutrition (shown above)
Whole Grain Scones with Coconut, Dates, and Walnuts, Katie Morford, RDN, Mom's Kitchen Handbook
Strawberry Lemon Chia Seed Muffins, Ann Teh, RDN, My Menu Pal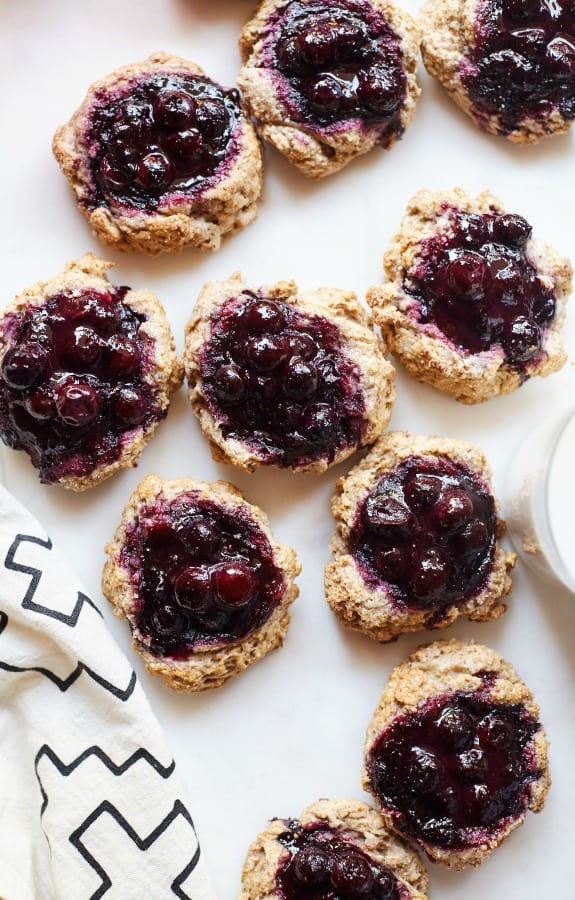 Blueberry Ginger Jam-Filled Scones, Patricia Bannan, MS, RDN (shown above)
Berry Rhubarb Mini Cheesecake Bites, Katie Pfeffer-Scanlan, RDN, One Hungry Bunny
Carrot Cake Cheesecake, Amanda Hernandez, RDN, The Nutritionist Reviews
Berry and Cashew Cream Dessert "Pizza", Kathy Siegel, MS, RDN, CDN and Tracee Yablon Brenner, RD, CHHC, Triad to Wellness