This orange carrot smoothie has a hint of cayenne for a refreshing zing. It's packed with nutrients that are great for your immune system.
---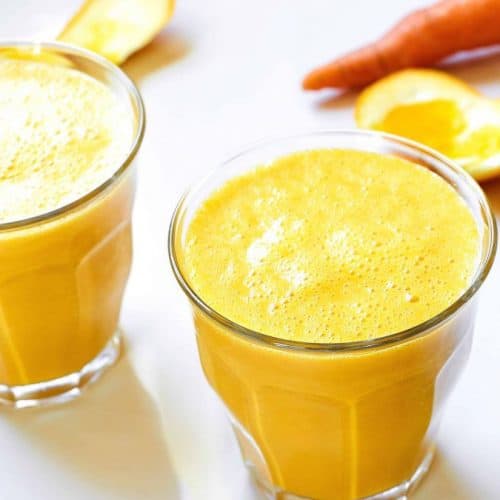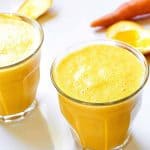 Ingredients
1 medium carrot, peeled and chopped
2 small mandarin oranges, peeled and seeded (or 1 cup fresh or frozen mandarin orange segments)
¼ small honeycrisp apple, cored and chopped
12 whole raw almonds
1 tbsp fresh lemon juice
¼ teaspoon ground cayenne powder
¼ cup water
½ cup ice
Directions
In a blender, combine the carrot, oranges, apple, almonds, lemon juice, cayenne, water, and ice and blend until smooth. Pour into a glass and enjoy immediately. 
Nutrition
Calories: 200kcal | Carbohydrates: 33g | Protein: 5g | Fat: 8g | Saturated Fat: 0.5g | Cholesterol: 0mg | Sodium: 45mg | Fiber: 7g