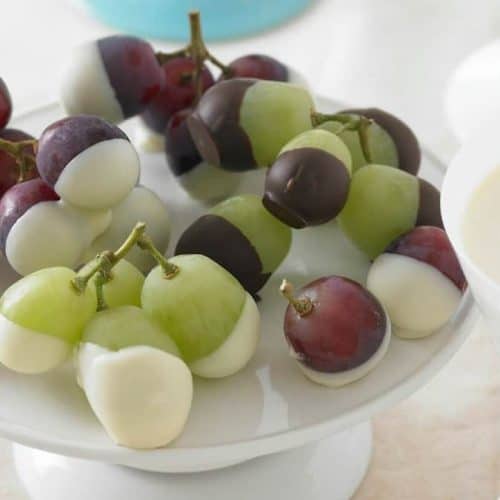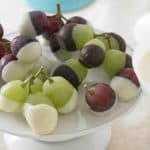 Ingredients
6 ounces dark chocolate (60-70% cocoa)
orange zest, as desired
12 small bunches of fresh California grapes (5-7 grapes each)
Directions
Melt chocolate according to package instructions, or melt slowly in a double boiler until thin. Do not overcook. Remove from heat. Add a pinch of orange zest to the chocolate, if desired, and stir.

Dip each grape cluster in chocolate to coat, about half way up each grape, then place on wax paper to cool.

Please remember, whole grapes are a choking hazard for small children.

Image and recipe adapted from Grapes from California.
Nutrition
Calories: 90kcal | Carbohydrates: 10g | Protein: 1g | Fat: 5g | Saturated Fat: 3g | Cholesterol: 0mg | Sodium: 0mg | Fiber: 1g