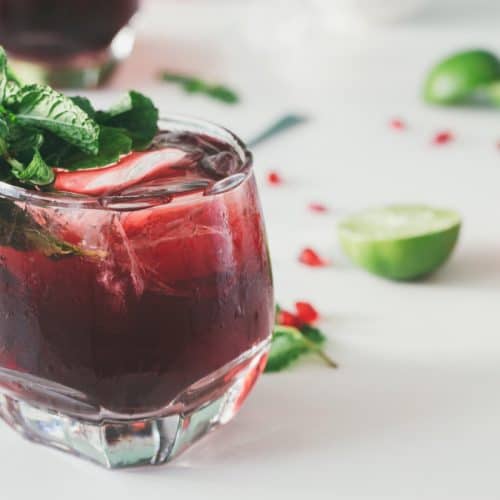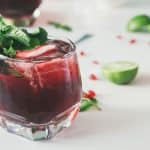 Ingredients
1/2 cup 100% pomegranate juice
1/2 cup ginger beer
2 tablespoons freshly squeezed lime juice
ice cubes with pomegranate arils frozen inside
mint leaves (for garnish)
lime slice (for garnish)
Directions
In a large glass, stir together pomegranate juice, ginger beer and freshly squeezed lime juice.

Add a few ice cubes (with pomegranate arils frozen inside, if desired). Tear mint leaves in half and add to glass. 

Gently stir for 5 seconds, then tuck mint sprigs into top of glass, garnish with lime on the rim of the glass. Enjoy!
Nutrition
Calories: 127kcal | Carbohydrates: 31g | Protein: 0g | Fat: 0g | Saturated Fat: 0g | Cholesterol: 0mg | Sodium: 0mg | Fiber: 0g