This creamy, chocolatey smoothie has a surprise ingredient that adds a boost of plant-based protein. Explore new flavors with your blender by creating this bean smoothie that you'll want to make again and again.
Have you ever added beans to your smoothie? A bean smoothie may sound different at first, but once you try this chocolate banana smoothie made with cannellini beans, you won't think twice about adding a handful of beans to your blender.
Cannellini Beans Nutrition
Why should you add beans to your smoothie anyways? Cannellini beans are full of nutrients like protein, fiber, vitamins, and minerals. A ½ cup serving contains about 8 grams of protein and 5 grams of fiber, which can keep you feeling full and satisfied.
A serving of cannellini beans also contains 10 percent of your daily needs for potassium and iron, and also supplies you with calcium, folate, and vitamin K. Research shows that including beans and legumes in the diet can help lower blood sugar levels, blood pressure, and the overall risk for cardiovascular disease.
Cacao Powder Benefits
Aside from providing this bean smoothie with its delicious chocolate flavor, cacao powder also carries an array of nutritional benefits as well. It is a natural source of antioxidants with anti-inflammatory properties, which can help lower blood pressure and the risk of cardiovascular disease.
Additionally, cacao powder contains about 2 grams of fiber and protein per tablespoon, and is a natural source of magnesium, potassium, iron, and calcium.
---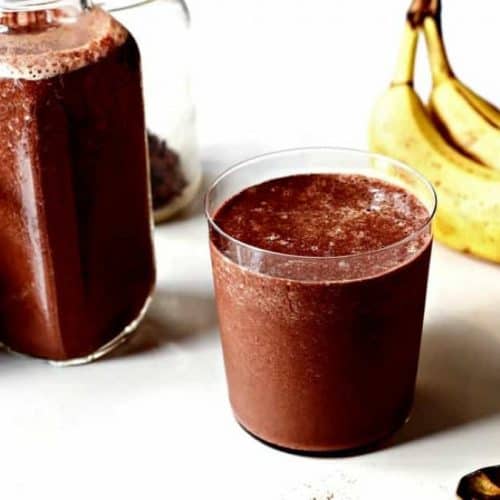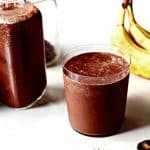 Ingredients
2 tablespoons unsweetened cacao powder
¼ cup cooked white cannellini beans
½ frozen medium banana, chopped
1 date, pitted
½ teaspoon ground cinnamon
1 cup lowfat chocolate milk
1 cup ice
Directions
In a blender, combine the cacao powder, cannellini beans, banana, date, cinnamon, chocolate milk, and ice and blend until smooth and creamy. Pour into two glasses, top with cinnamon, and enjoy immediately.
Nutrition
Calories: 200kcal | Carbohydrates: 41g | Protein: 8g | Fat: 2g | Saturated Fat: 1g | Cholesterol: 0mg | Sodium: 80mg | Fiber: 6g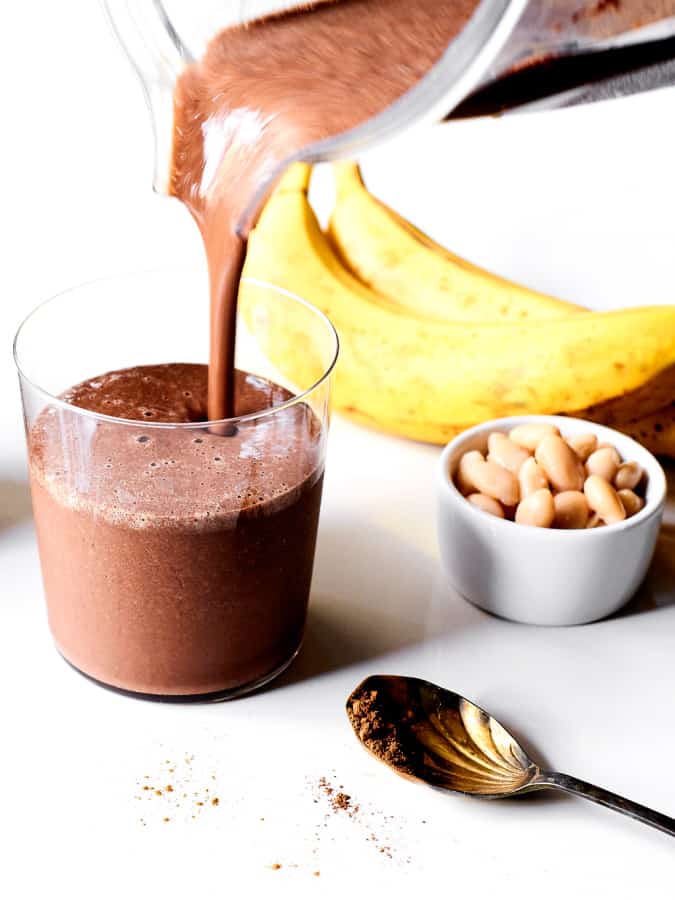 If you find yourself in a smoothie rut, it could just be from flavor fatigue with your typical ingredients. Explore our Guide to Supercharged Smoothies For Beginners, then for more smoothie inspiration, try one of these other delicious options: