This white bean smoothie has a boost of plant-based protein and an extra creamy, chocolatey taste.
---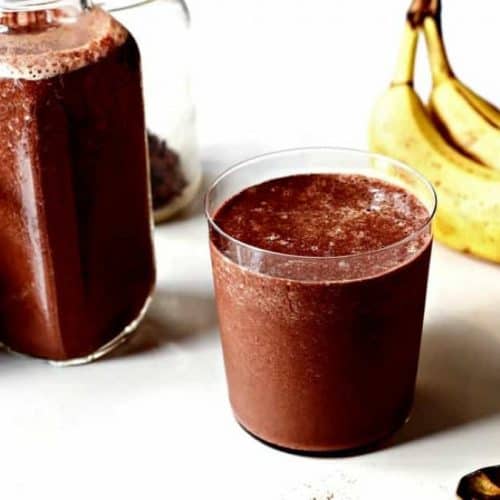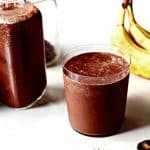 Ingredients
2 tablespoons unsweetened cacao powder
¼ cup cooked white cannellini beans
½ frozen medium banana, chopped
1 date, pitted
½ teaspoon ground cinnamon
1 cup lowfat chocolate milk
1 cup ice
Directions
In a blender, combine the cacao powder, cannellini beans, banana, date, cinnamon, chocolate milk, and ice and blend until smooth and creamy. Pour into two glasses, top with cinnamon, and enjoy immediately.
Nutrition
Calories: 200kcal | Carbohydrates: 41g | Protein: 8g | Fat: 2g | Saturated Fat: 1g | Cholesterol: 0mg | Sodium: 80mg | Fiber: 6g