These two-ingredient frozen grape popsicles are refreshing with the perfect amount of sweetness. Plus, they offer the benefits of flavor, hydration, and potassium with the coconut water base.
---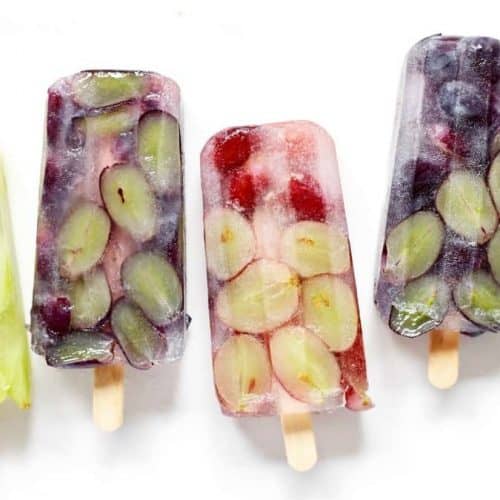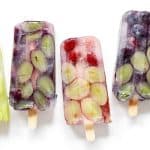 Ingredients
2 1/2 cups grapes, halved
1 1/2 cups 100% coconut water
Directions
Fill ten 3-ounce ice-pop molds with halved grapes. Pour in the 100% coconut water to just cover fruit. Insert ice-pop stick handles. Place in freezer for at least 3 hours, or until frozen.
Nutrition
Calories: 20kcal | Carbohydrates: 6g | Protein: 0g | Fat: 0g | Saturated Fat: 0g | Polyunsaturated Fat: 0g | Cholesterol: 0mg | Sodium: 10mg | Fiber: 0g