I'm delighted to have partnered with Wish Farms on this blog post. All opinions are my own.
The pineberry is the newest berry on the scene. With an eye-catching, conversation-starting appearance, they are the new celebrity of berries. Wish Farms Pink-A-Boo® Pineberries are now available in stores across North America.
What is a Pineberry?
So what exactly is a pineberry? Pineberries are similar to traditional red strawberries but are pale pink when ripe with little dotted red seeds and have a hint of tropical flavors. They are non-GMO and their nutrition profile is also mostly similar to red strawberries. Let's take a closer look at 10 fun facts to know about pineberries.
10 Things to Know About Pineberries
Celebrity of berries
Remarkable appearance
Non-GMO
Unique flavor profile
Rich in nutrients and low in calories
Help meet produce recommendations
Make healthy eating fun
Grown the same season as strawberries
Pineberry growers are giving back
Available now in stores across the U.S.
Scroll to each fact below to learn more!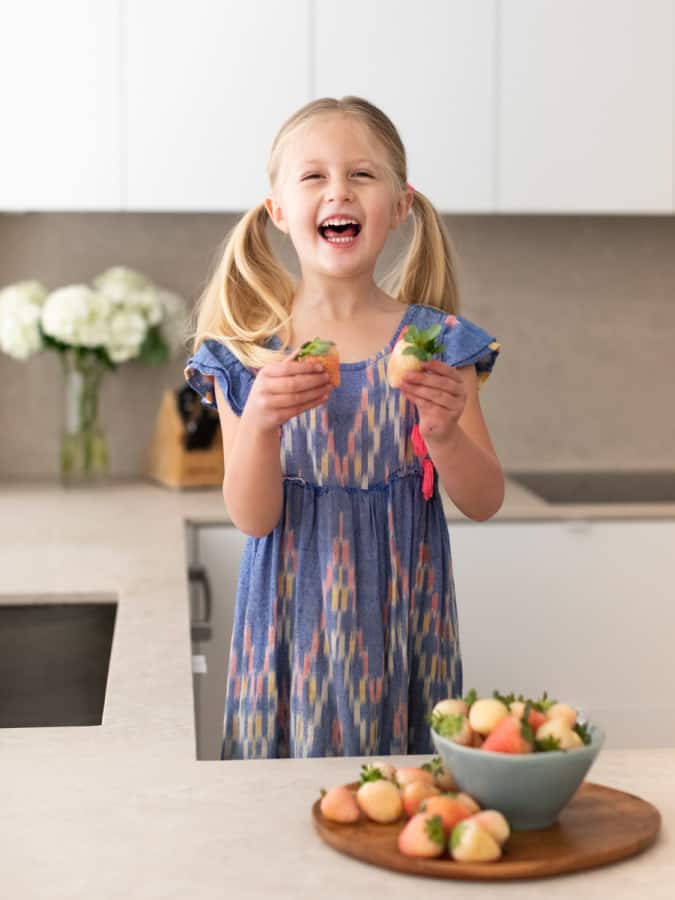 1. Pineberries Are the Celebrity of Berries
Due to their eye-catching, conversation starting appearance, pineberries are the celebrity of berries. With the sweetness of a strawberry and a hint of tropical flavor, this new berry is creating quite a buzz.
2. They Have a Remarkable Appearance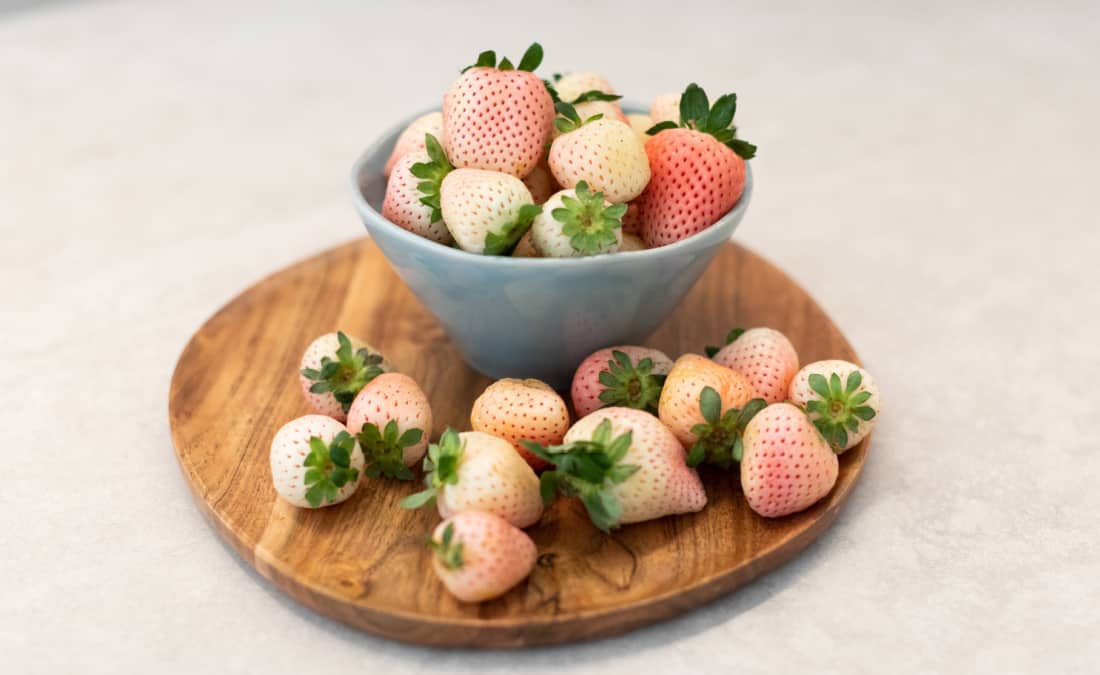 Wish Farms pineberries have a remarkable appearance that's white and blush pink hues when ripe with dotted vibrant red seeds, and a creamy color on the inside. Just like other berries, pineberries don't ripen after they are picked.
3. Pineberries are Natural and Non-GMO
Wish Farms pineberries are a naturally grown, non-GMO hybrid of the Japanese white strawberry crossed with a Florida red strawberry developed by the University of Florida using traditional breeding techniques.
It might not look or taste like it, but pineberries are almost genetically identical to a red strawberry. In fact, the red strawberries we enjoy today were crossed with a white strawberry many years ago.
For more information on GMOs, check out GMO Answers.
4. They Have a Unique Flavor Profile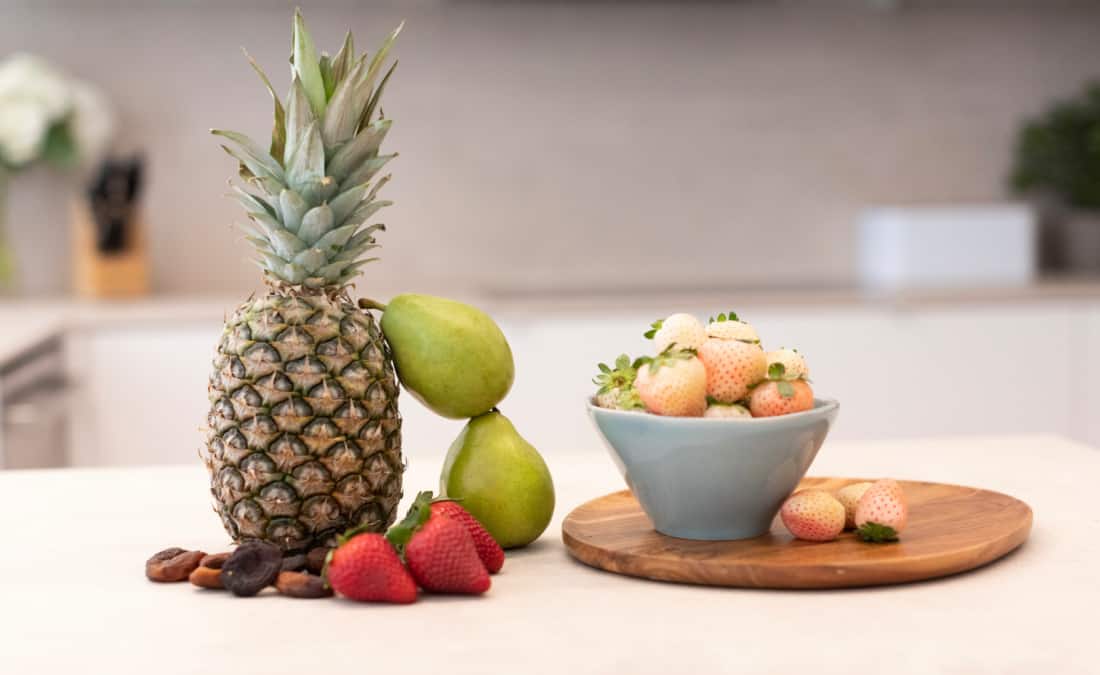 With a hint of tropical flavor, pineberries have subtle notes of strawberry, pineapple, pear, and apricot. 
Due to their complex flavor profile, pineberries are best eaten at or close to room temperature to allow your taste buds to experience all the flavor nuances. Compared to red strawberries, pineberries have a lower acidity and are pleasantly refreshing to the palate.
5. Pineberries are Rich in Nutrients and Low in Calories
Rich in nutrients and low in calories, similar to other berries, pineberries are a superfood! They are an excellent source of vitamin C, which supports immune function, and other antioxidants. They contain folate, fiber, potassium and phosphorus.
Genetically and nutritionally, pineberries are similar to strawberries, but they don't have the particular flavonoid that makes strawberries red.
6. Help Meet Daily Produce Recommendations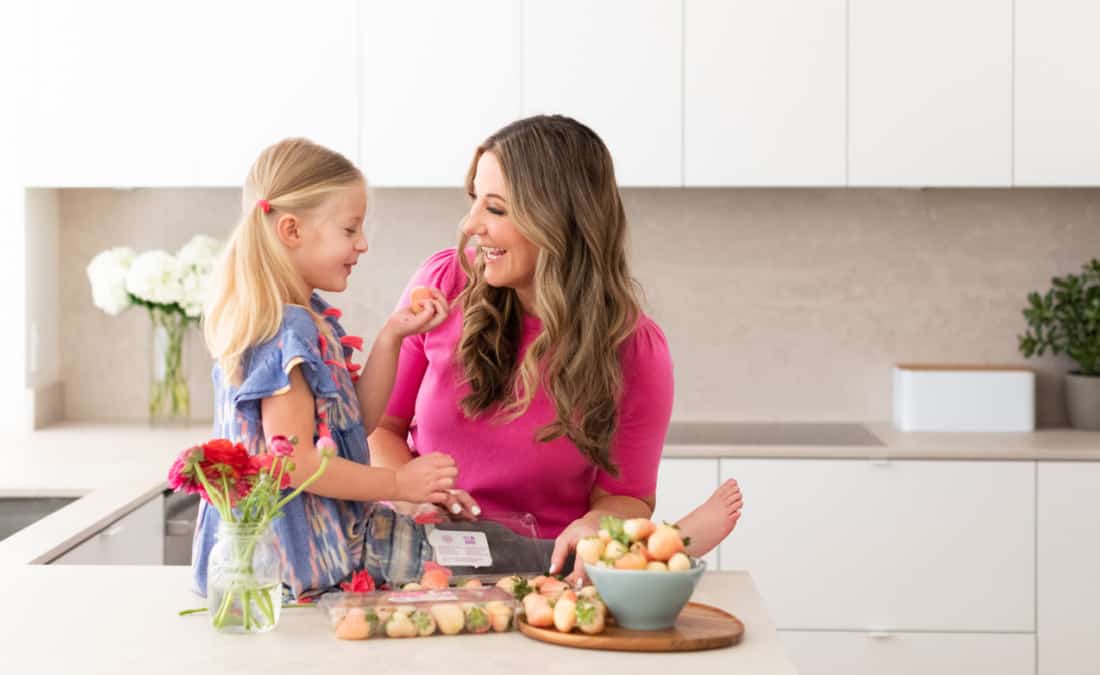 It's not often you find a new plant on the market that's simple and playful enough for kids, yet chic and intriguing enough for adults. 
With only 1 in 10 Americans eating the recommended amounts of fruits and vegetables in their diet for optimal health, pineberries are an exciting way to add more produce to your plate. They are perfect for a fresh snack, lunchbox addition, or a better-for-you sweet treat. 
You can also liven things up in the kitchen with these fun recipe ideas with pineberries.
7. Seasonality – When and Where are Pineberries Grown?
Pineberries are grown at Wish Farms Florida and California strawberry farms, in fields directly adjacent to traditional red ones. Farmers use the same growing methods as red strawberries and harvest them during the same window of time.
In Florida, the pineberry growing season runs from November to April. For California, the pineberry growing season is January to October.
8. They are Family Farmed
Founded 100 years ago, Wish Farms is a 4th generation family-operated company based in Florida. They are a year-round supplier of fresh strawberries, blueberries, blackberries, raspberries, and now pineberries, with products grown throughout North and South America. All Wish Farms berries are non-GMO.
9. Wish Farms Gives Back
With a mission to cultivate change, one berry at a time, Wish Farms and its family of growers are working to reduce hunger in America, educate youth, and build strong communities. A portion of every Wish Farms berry purchase goes towards supporting children and families in need.
Check out the Wish Farms Family Foundation to learn more, apply for a grant, or volunteer.
10. Available Now in Stores Across the U.S.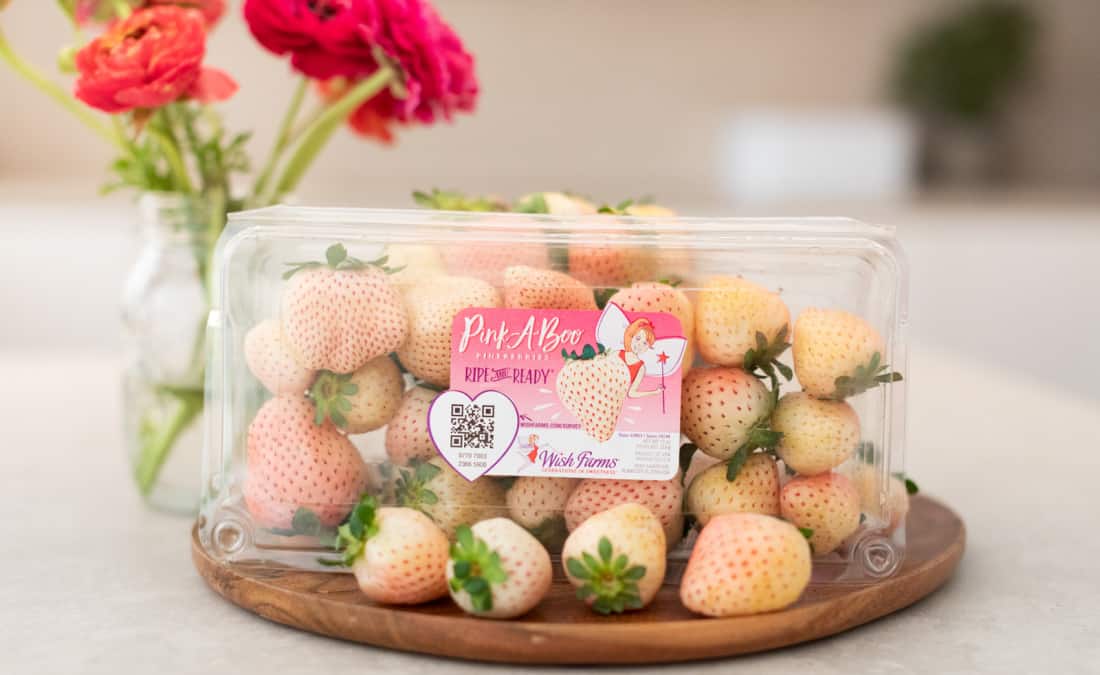 Berry exciting news! Wish Farms Pink-A-Boo® Pineberries are now available to purchase at stores nationwide.
As of January 2022, pineberry harvesting began at Wish Farms fields in Florida — you will see pineberries increasingly available throughout the U.S. and Canada this year.
Check out the Wish Farms where to buy pineberries page to learn more, and and follow @wishfarmsberries on Instagram for farm updates, recipes, giveaways, berry facts & more!