In this interview with Registered Dietitian and Holistic Cannabis Practitioner Janice Newell Bissex, MS, RDN, we discuss CBD products, the coronavirus, and how to ease anxiety during these uncertain times.
CBD has been a hot topic for some time, but misconceptions and misinformation run rampant. Is it safe? Is it legal? What type of CBD products are best? And, most recently, can CBD help ease anxieties related to the outbreak of coronavirus disease 2019 (COVID-19)? I recently interviewed Janice Newell Bissex, MS, RDN, or Jannabis Wellness to answer these questions and more.
About Janice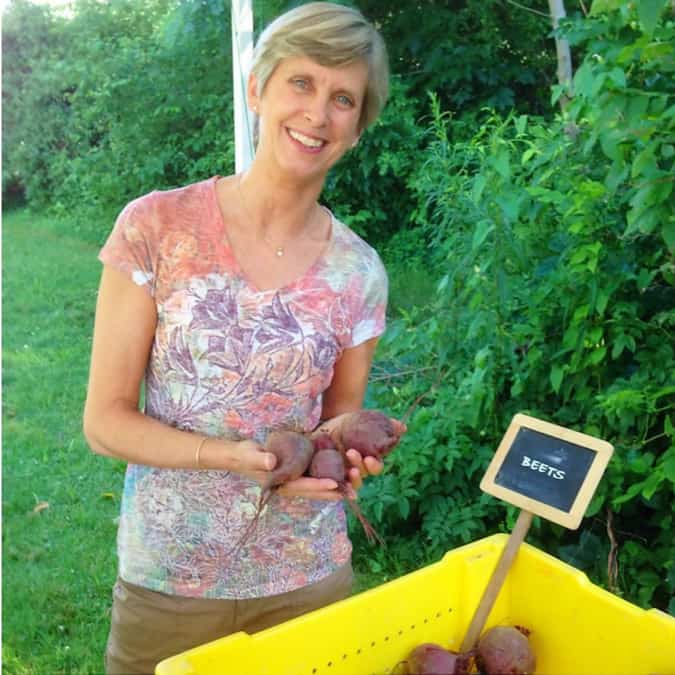 Janice is a Registered Dietitian and Holistic Cannabis Practitioner through the Holistic Cannabis Academy. Her career has been diverse – she is a speaker, culinary nutritionist, and cookbook author. She first took interest in CBD and cannabis after seeing how medical marijuana helped her father find pain relief.
The success Janice's father experienced with cannabis motivated her to find a way to help others suffering from health conditions. These include anxiety, insomnia, autoimmune disorders, IBD/IBS, chronic pain, and many others. Janice now has her own line of organically grown medicinal grade hemp. She counsels individuals to help ease their ailments with CBD products.
CBD, Coronavirus, and Physical and Mental Health
The outbreak of the coronavirus disease 2019 (COVID-19) has left many of us more stressed, anxious, and uncertain than ever before. Managing stress levels, focusing on physical and mental health, and finding small victories can make a big difference during these unprecedented times. If you're considering buying a CBD product or are interested in the idea that it may ease your stress, take a look at what Janice has to say. There are important things to consider before you purchase a product.
For some other quick tips on how to boost your physical and mental health, check out how to overcome stress in 5 minutes or less and everyday ailments soothed by tea.
First and Foremost, What is CBD?
CBD is cannabidiol, one of the many cannabinoids found in the hemp and cannabis plants. It has many benefits that may provide relief for a variety of conditions. These benefits come from cannabidiol's health properties. It is:
anti-inflammatory
anti-anxiety
neuroprotective
antibacterial
analgesic
anti-spasmodic
antiemetic
anti-psoriatic
anti-diabetic
anti-ischemic, and
vasorelaxant
CBD vs THC: What's the Difference?
Both CBD and THC are cannabinoids. However, unlike the cannabinoid THC, CBD is non-psychotropic, meaning it will not make you "high." Even though some companies' CBD products may contain THC, they are in trace amounts, if any at all. This is why it's valuable to do proper research and work with a health professional to find the right product for you.
EXPERT Q&A WITH JANICE
1. How can people know they're choosing a safe and legal CBD product?
According to the Food & Drug Administration, the majority (70%) of CBD products on the market are mislabeled with some containing zero CBD. It's buyer beware! I advise people to purchase their CBD from a reputable company that provides independent lab testing results. These tests prove that what is stated on the label is accurate. A broad-spectrum CBD that contains the other synergistic cannabinoids and terpenes found in the plant is a much better choice than a CBD isolate. 
I recommend products made from organically grown plants since hemp and cannabis are bio-accumulator plants that draw toxins from the soil. It's also important to get your CBD from an experienced practitioner who can help with dosing and other questions. Lastly, beware of companies that make unsubstantiated claims that CBD will cure cancer and everything that ails you. CBD helps a lot of people manage symptoms of pain, anxiety, insomnia, autoimmune disorders, and much more. However, it is not a miracle cure.
2. As a dietitian and holistic cannabis practitioner, what CBD health benefits have you focused on the most with your clients?
Pain, anxiety, and insomnia are the 3 top conditions people reach out to me for help in managing. I also see clients with autism, IBD/IBS, cancer, depression, concussion/TBI, autoimmune disorders, and migraines. CBD is neuroprotective and a potent anti-inflammatory, which explains some of its healing powers. Some take a daily wellness dose of CBD.
I have had some new and existing clients reach out to me for CBD to help manage their anxiety related to COVID-19. In addition to CBD, I also recommend they get outdoors (keeping 6 feet away from others), practice deep breathing, yoga, limit watching the news, and eat nutritious foods to stay healthy.
3. Anxiety and sleep issues have increased even more in relation to the coronavirus. Do you have general recommendations for the best form of CBD for anxiety and the best CBD for sleep?
CBD helps a lot of people manage anxiety and sleep better. Some like the ease of taking a daily soft gel while others prefer to use a tincture. They can increase or decrease the tincture depending on the severity of their symptoms. Since pain can interfere with sleep and many of my clients benefit from my Jannabis Wellness topical CBD salve. It is applied to the area of concern. This helps to quell the pain and allows them to sleep. About half of my clients use my peppermint tincture (held under the tongue for absorption). Others prefer my water-soluble tincture that they add to a beverage. There are options for everyone!
4. How do people know how much and which product is right for their condition?
For general wellness and anxiety, a 10mg softgel or peppermint tincture might be appropriate. For pain, inflammation, and more complex conditions the 25mg softgels or HydroPCR water soluble tincture might be a better choice. A topical salve is best for regionalized pain.  Janice offers 15, 30 and 60-minute consultations for those who want more specific guidance. Check out specific dosing information here.
5. Is there an optimal time of day to take CBD products?
Optimal time of day depends on the person, condition being treated, and the product. My clients who take CBD for insomnia might take a soft gel a couple of hours before bed. They'll take it with a snack containing fat to increase absorption. Or, they make take a dose of tincture right before bed or when they wake in the night. Someone with chronic pain may take a daily soft gel in the morning. In addition, they may supplement it with a tincture as needed throughout the day. 
6. What do you think we can expect to see in the next few years in the world of CBD?
I see a continued surge in interest in CBD use to treat a variety of conditions in a more natural way. A more natural approach can help steer us away from the sometimes harsh side effects of many pharmaceuticals. I hope that regulations are put in place to "weed out" the bad players in the industry. This can assure, above all, that people have access to high-quality products.
Whether or not you're interested in taking CBD, make sure to prioritize your health during this time. If you are considering purchasing a CBD product, try to set up a virtual session with a holistic cannabis practitioner. The practitioner can help you find the right product and dosage to manage your symptoms.
What other questions do you have about CBD products?