Dive right into a sustainable lifestyle with these easy, delicious recipes that will better your health and the planet. Happy Earth Month!
Earth Month is a time of year when people rally together to discuss (and raise awareness for) important global environmental issues, such as pollution, climate change, and industrialization. While these issues are vital to understand and share, they can also be overwhelming, which often brings people to ask the question "what can I do to help?"
In addition to recycling and food composting, what you put on your plate matters to both you and the earth. When you fuel your body with plant-based foods and sustainable seafood, you can reduce the risk of chronic disease and obesity, as well as reduce your carbon footprint.
To help make it easier, I asked some of my nutrition colleagues for their best earth-friendly recipes, and they were more than happy to deliver. 
Vegetarian/Vegan Appetizers, Soups, and Salads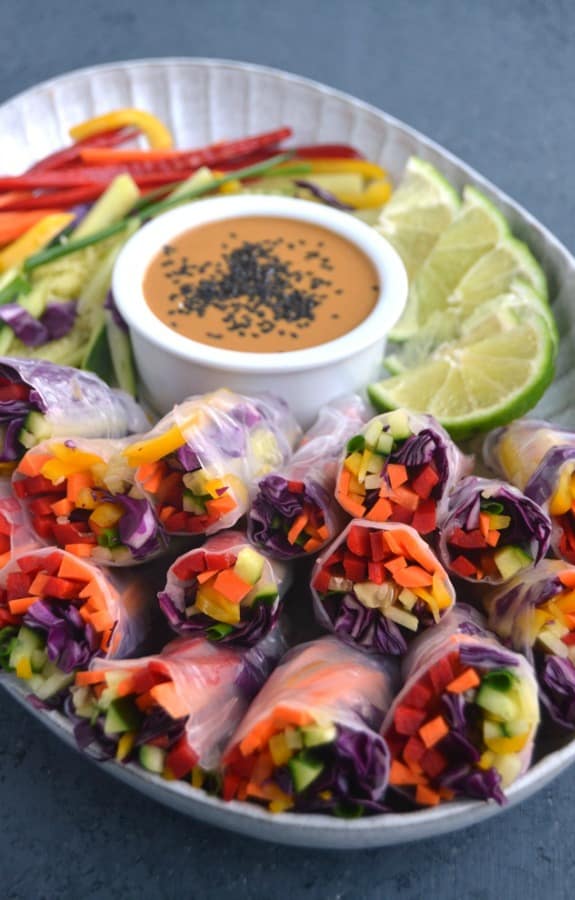 Rainbow Veggie Spring Rolls with Peanut Sauce, Amanda Hernandez, MS, RDN, The Nutritionist Reviews (shown above)
Turmeric and Cumin Infused Veggies, Gauri Junnarkar Chaudhuri, RDN, Ayur Nutrition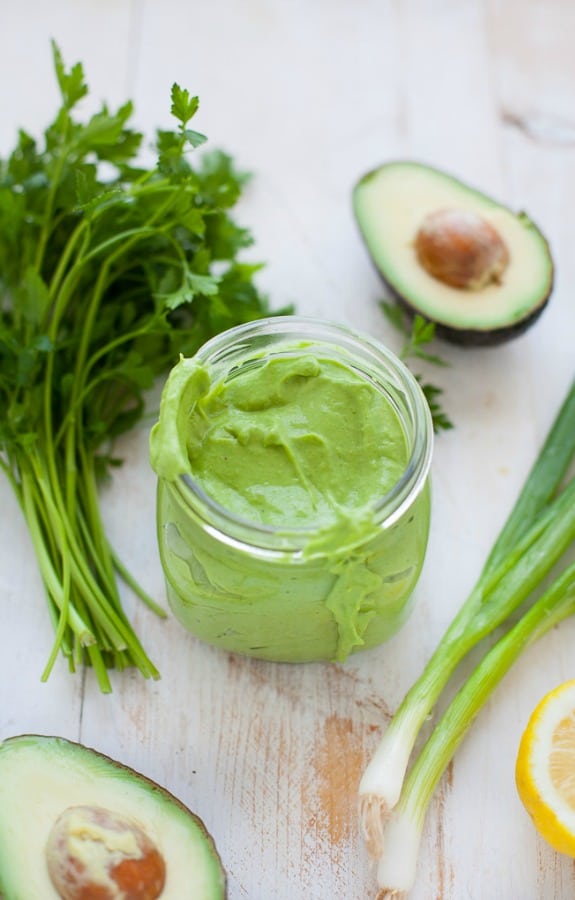 Vegan Green Goddess Dressing, Kara Lydon, RDN, The Foodie Dietitian(shown above)
Creamy Broccoli and Avocado Soup, Triad to Wellness
Root Vegetable and Bean Soup, Toby Amidor, MS, RDN, Toby Amidor Nutrition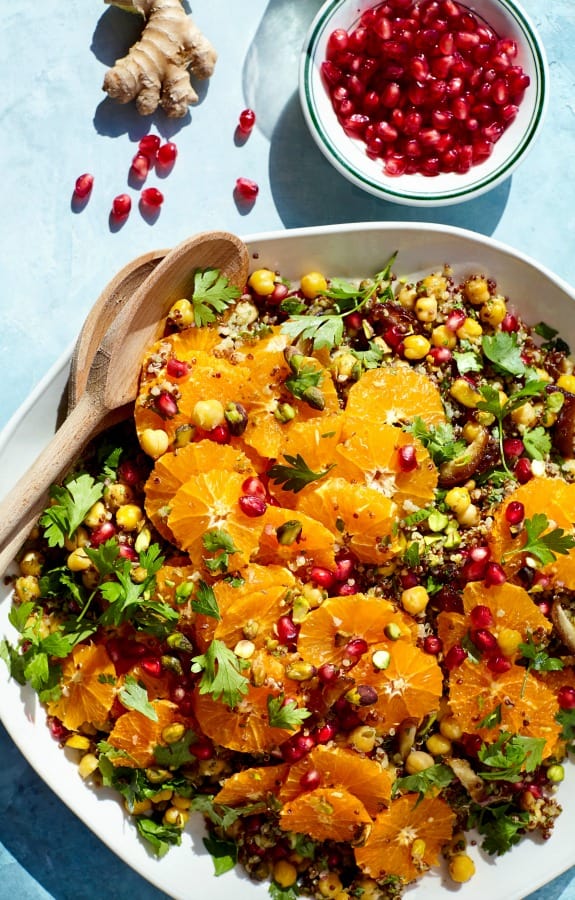 Orange Quinoa Salad with Pomegranate and Tangy Turmeric Dressing, Patricia Bannan, MS, RDN (shown above)
Vegan Mediterranean Prune Salad with Beets, Almonds, and Edamame, Amy Gorin, MS, RDN, Amy Gorin Nutrition
Vegetarian/Vegan Entrees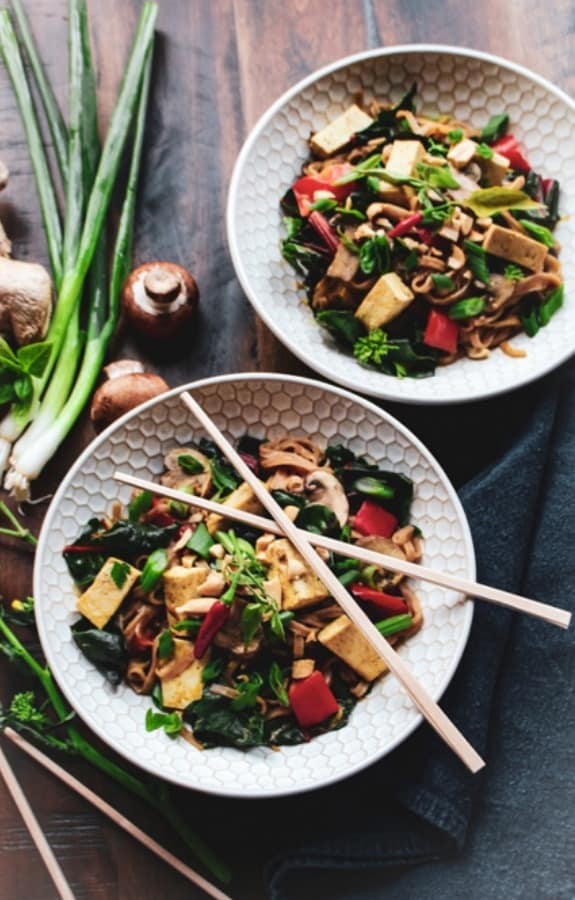 Thai Tofu Veggie Noodle Bowl, Sharon Palmer, MSFS, RDN, The Plant-Powered Dietitian (shown above)
One Pot Loaded Veggie Pasta, Megan Byrd, RDN, The Oregon Dietitian
Roasted Cauliflower Fettuccine, Judy Barbe, RDN, Live Best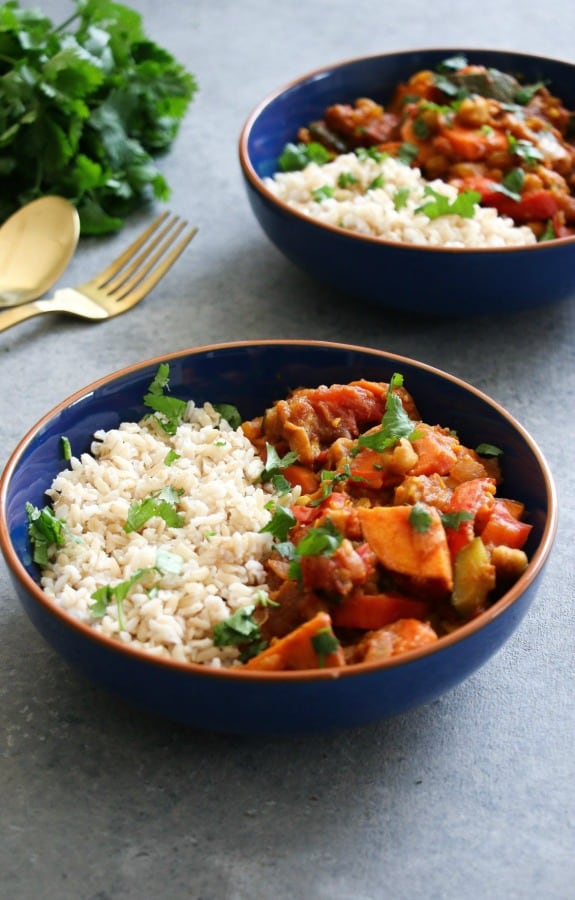 Chickpea and Vegetable Moroccan Tagine, Edwina Clark, RDN (shown above)
Lentil Tacos, Kelly Jones, MS, RD, CSSD, Kelly Jones Nutrition
Cashew & Chickpea Korma, Adrienne Raimo, RDN, One Bite Wellness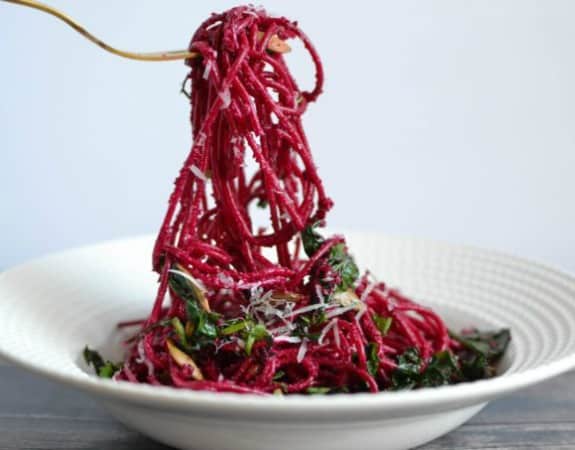 Roasted Beet Pesto and Greens Pasta Toss, Katie Pfeffer-Scanlan, RDN, One Hungry Bunny (shown above)
Vegetarian Rice and Bean Casserole, Jenna Braddock, RDN, Make Healthy Easy
Vegan Stuffed Peppers, Allegra Gast, RDN, Aloha Nutrition
Sustainable Seafood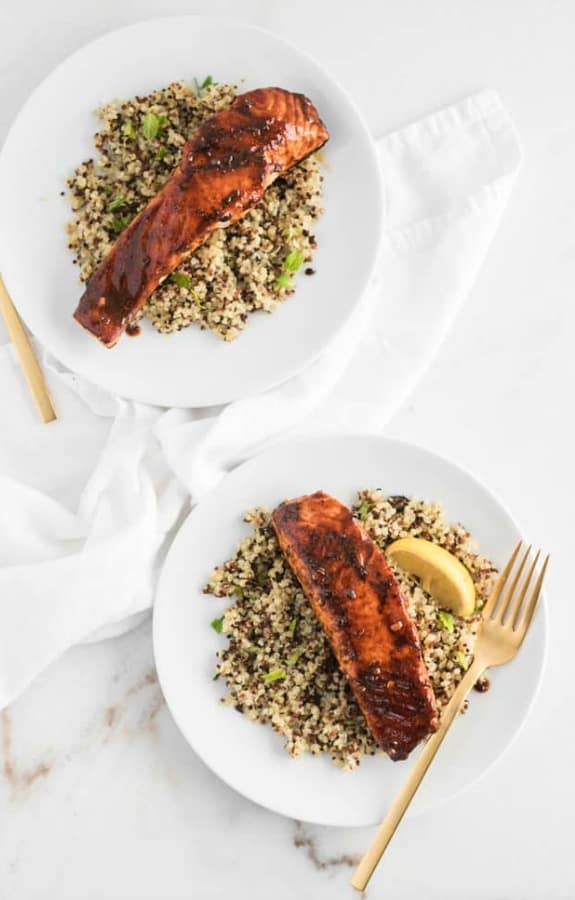 Harissa Glazed Alaska Salmon with Lemon Mint Quinoa, Kaleigh McMordie, RDN, Lively Table (shown above)
Easy Baked Salmon: Sweet, Spicy, Orange-y and Delicious, Jill Weisenberger, MS, RDN, Food and Nutrition Solutions by Jill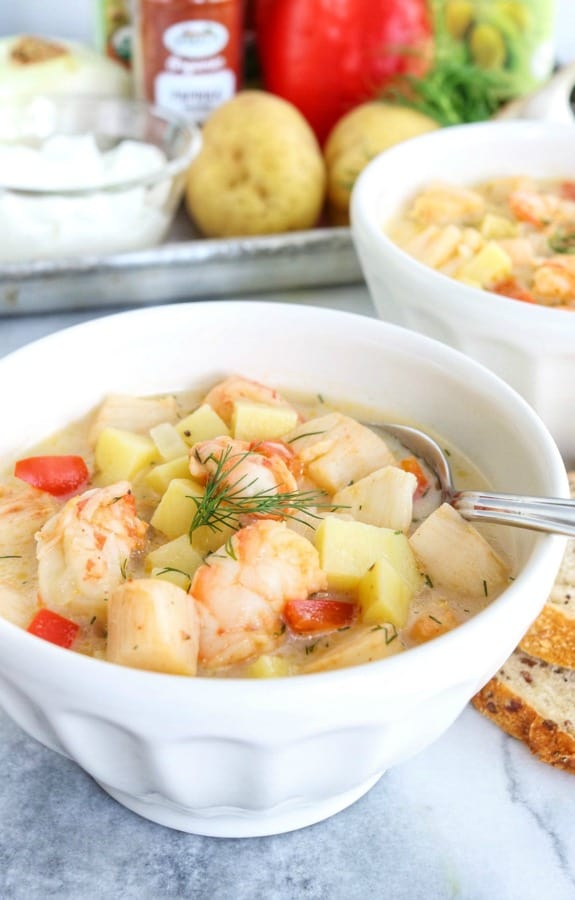 Scallop & Shrimp Soup, Karman Meyer, RDN, The Nutrition Adventure (shown above)
Super Grains Salmon Burger, Patricia Bannan, MS, RDN
Vegetable Broth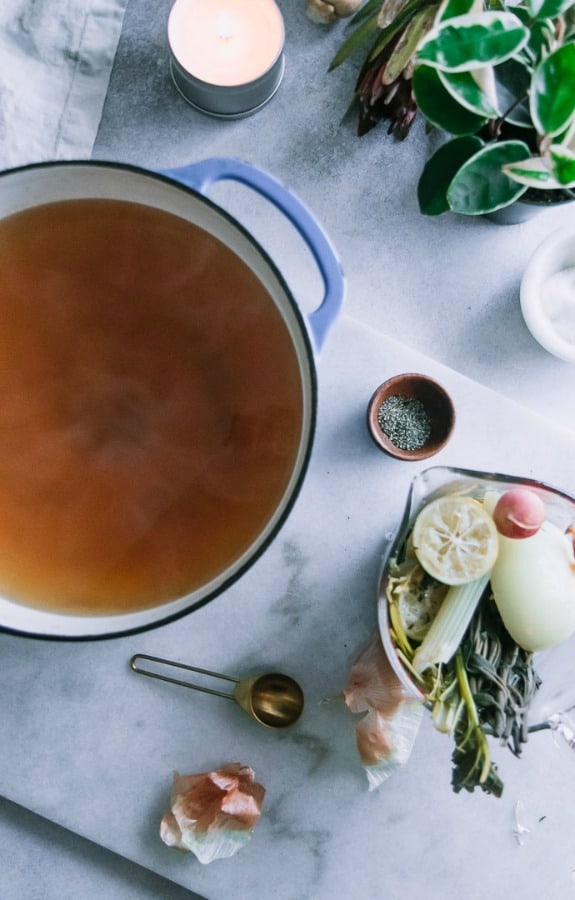 How to Make Vegetable Broth from Food Scraps, Kristina Todini, RDN, Fork in the Road (shown above)
Kitchen Scraps Vegetable Stock, Judith Scharman Draughon, Foods with Judes
Crock Pot Vegetable Broth, Meme Inge, RDN
Recipes that Use Up Vegetable Scraps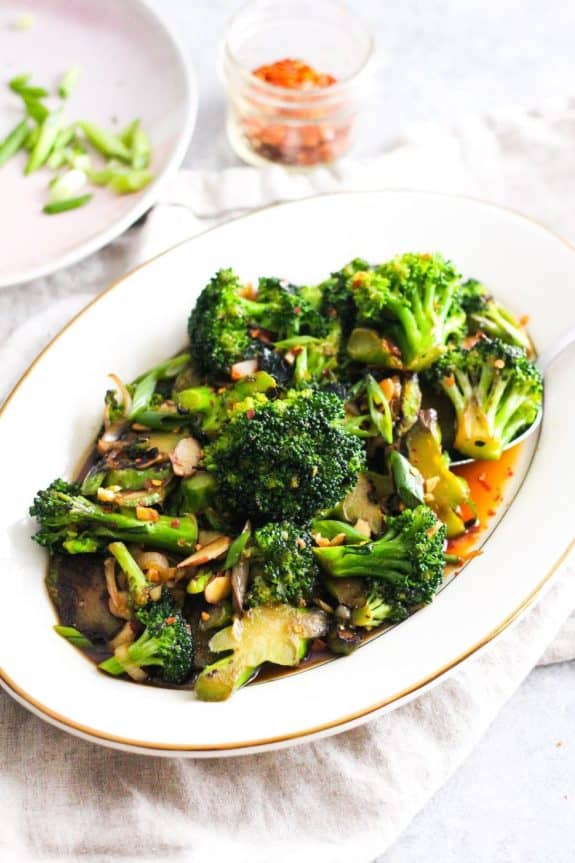 Low Waste Broccoli Stem Stir-Fry, Stephanie McKertcher, RDN, Grateful Grazer (shown above)
Broccoli Salad with Honey-Tahini Dressing, Marisa Moore, RDN, Marisa Moore Nutrition


Parsley Stem Pesto over Roasted Asparagus, Julie Harrington, RDN (shown above)
Broccoli Slaw with Pistachios and Cranberries, Jean LaMantia, RDN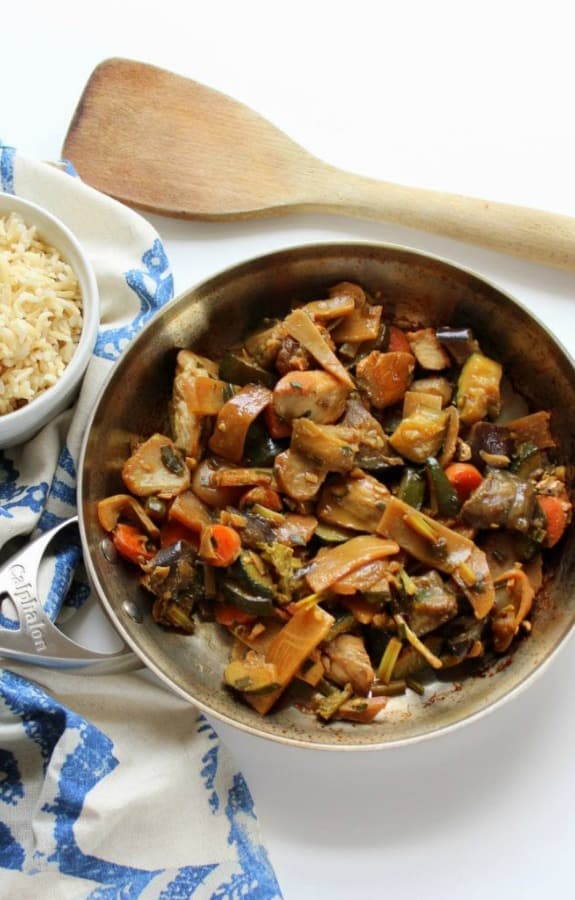 Simple Stir-Fry, Tara Rochford, RDN, Tara Rochford Nutrition (shown above)
Veggie Breakfast Casserole, Alyssa Ashmore, MS, RDN, CSSD, LD
Zero-Waste Vegetable Skin Crisps, Laura Yautz, RDN, Being Nutritious