From salads to desserts, this collection of healthy, satisfying fall recipes from my dietitian blogger friends has you covered. Happy eating!
As the temperatures slowly drop and the leaves turn color, summer's bountiful produce fades away to showcase the vibrant flavors of fall. Between squashes, pumpkins, green leafy vegetables, and apples, there is sure to be some produce item that steals your heart.
For some new ideas, I asked my dietitian blogger friends to share their favorite fall recipes featuring seasonal produce. They certainly didn't disappoint! Thanks to this incredible collection of delicious (and nutritious) recipes, you're going to be cooking up a storm this season. 
Fall Breakfast Recipes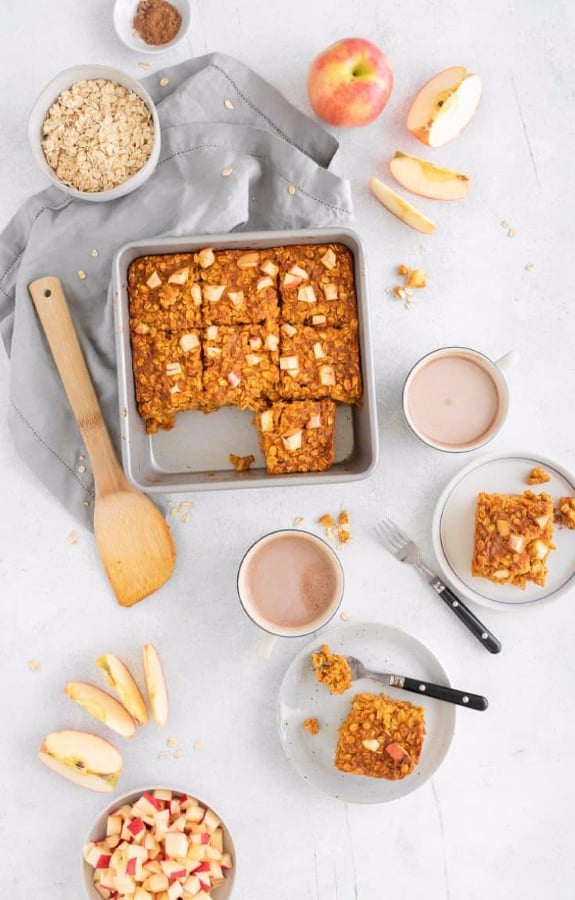 Apple Pumpkin Pie Baked Oatmeal, Sarah Schlichter, RD, Bucket List Tummy (shown above)
Pumpkin & Fig Smoothie, Leanna Ray, MS, RDN
Pumpkin Pie Smoothie, Amy Gorin, MS, RDN
Apple Walnut Pancakes, Brittany Poulson, RD, Your Choice Nutrition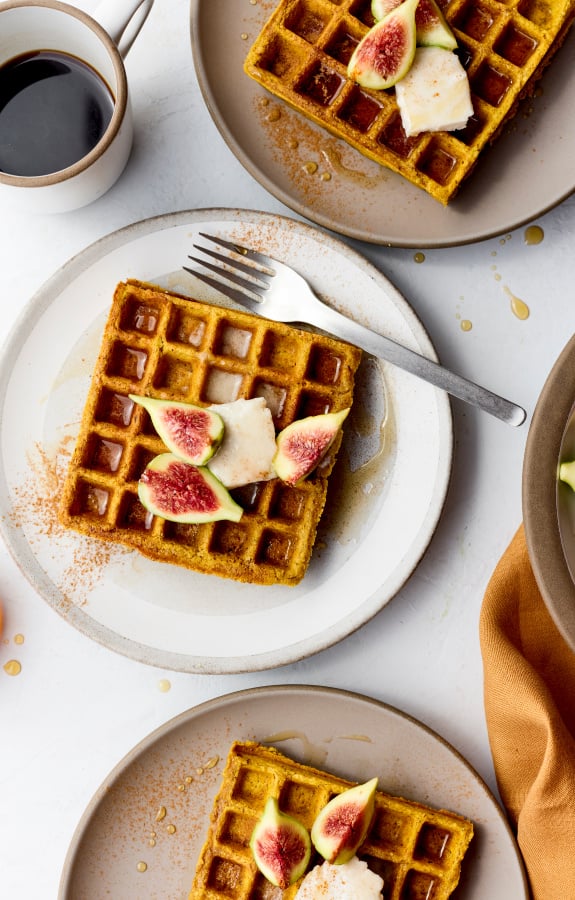 Vegan Pumpkin Spice Waffles (gluten-free), Patricia Bannan, MS, RDN (shown above)
Pumpkin Maple Pancakes, Liz Weiss, MS, RD, Liz's Healthy Table
Apple Cinnamon Oatmeal, Laura Yautz, RDN, Being Nutritious
Pumpkin Spice Seedy Slow Cooker Granola, Judy Barbe, RD, Live Best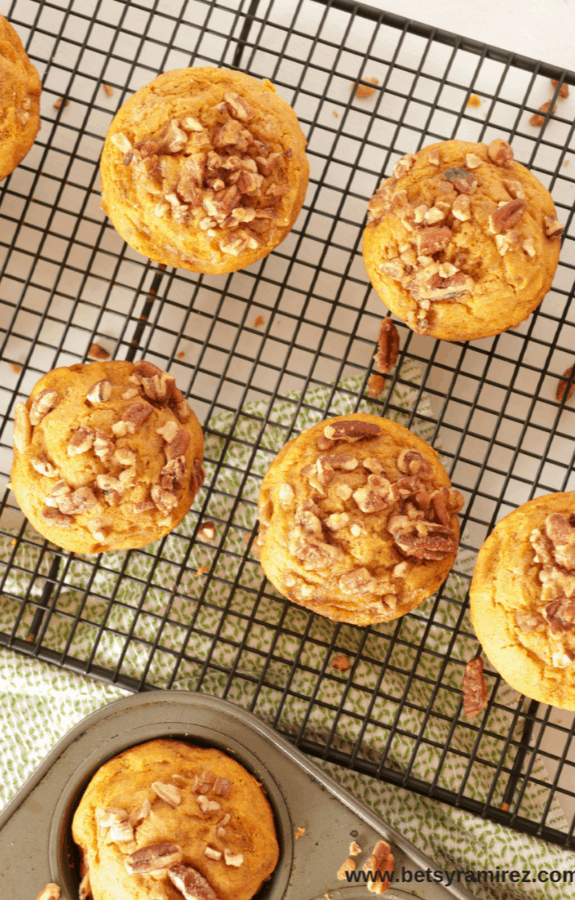 Pumpkin Praline Muffins, Betsy Ramirez, RD (shown above)
Pumpkin Pie Overnight Oats, Brittany Poulson, RD, Your Choice Nutrition
Pistachio Cranberry Granola, Karman Meyer, RD, The Nutrition Adventure
Pumpkin Spice Baked Oatmeal with Pecans & Raisins, Jessica Levinson, MS, RDN, CDN
Fall Soup Recipes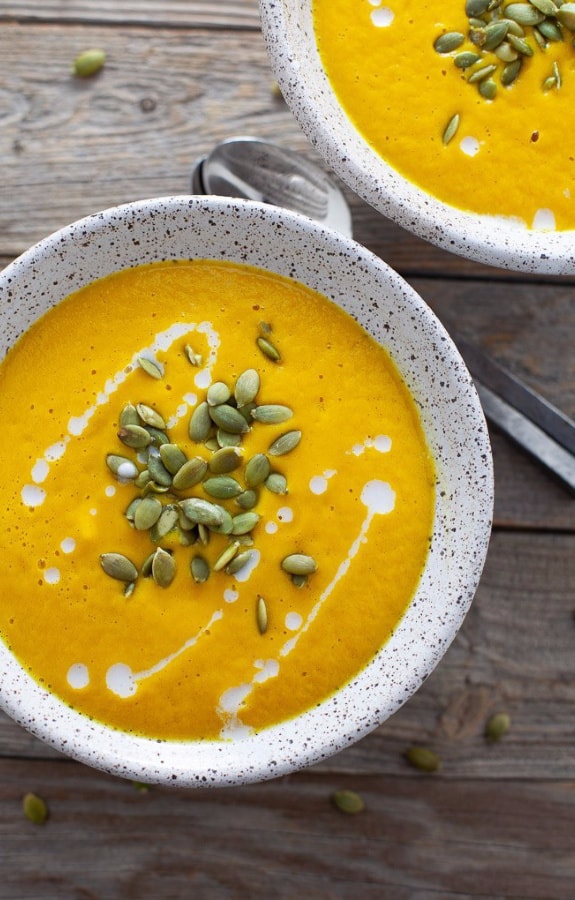 Spiced Roasted Butternut Squash Soup, Kara Lydon, RD, LDN, RYT, The Foodie Dietitian (shown above)
Sweet Potato Turmeric Soup, Patricia Bannan, MS, RDN 
Instant Pot Beef & Butternut Squash Chili, Katie Sullivan Morford, MS, RD, Mom's Kitchen Handbook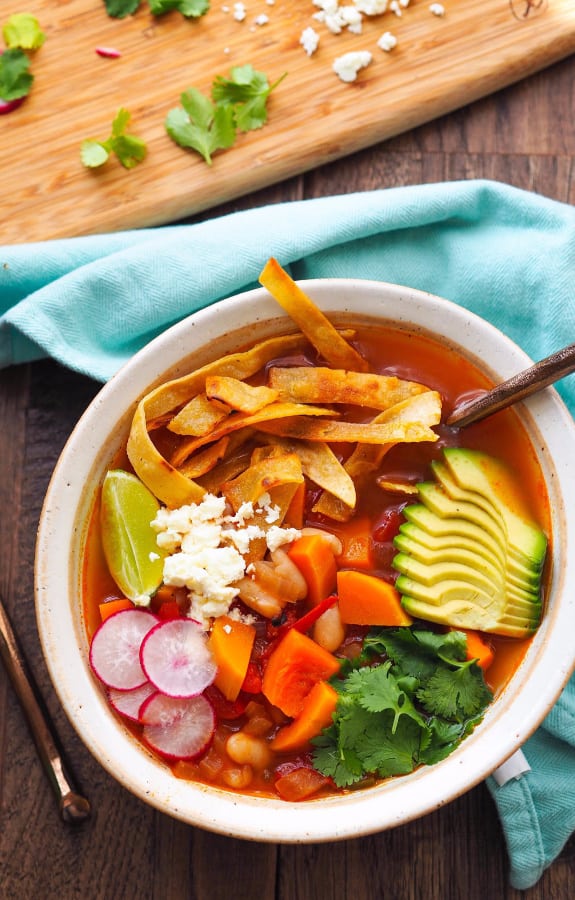 Butternut Squash Tortilla Soup with White Beans, Rachael Hartley, RD, LD (shown above)
Pumpkin Chicken Crockpot Chili, Sarah Schlichter, RD, Bucket List Tummy
Thai Curry Pumpkin Soup, Laura Yautz, RDN, Being Nutritious
Turmeric & Coconut Roasted Butternut Squash Bisque, Emily Kyle, MS, RDN, CDN, CLT, HCP

Fall Salad Recipes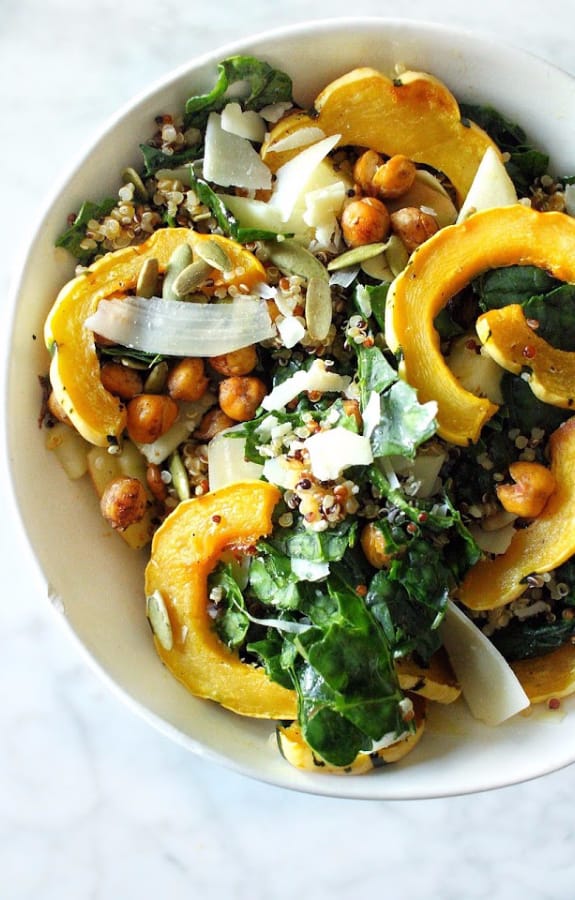 Fall Harvest Salad with Pumpkin Vinaigrette, Maggie Michalczyk, RD, Once Upon A Pumpkin (shown above)
Roasted Delicata Squash Apple Salad with Apple Cider Vinaigrette, Jessica Levinson, MS, RDN, CDN
Butternut Squash Kale Barley Salad, Sharon Palmer, MSFS, RDN, The Plant-Powered Dietitian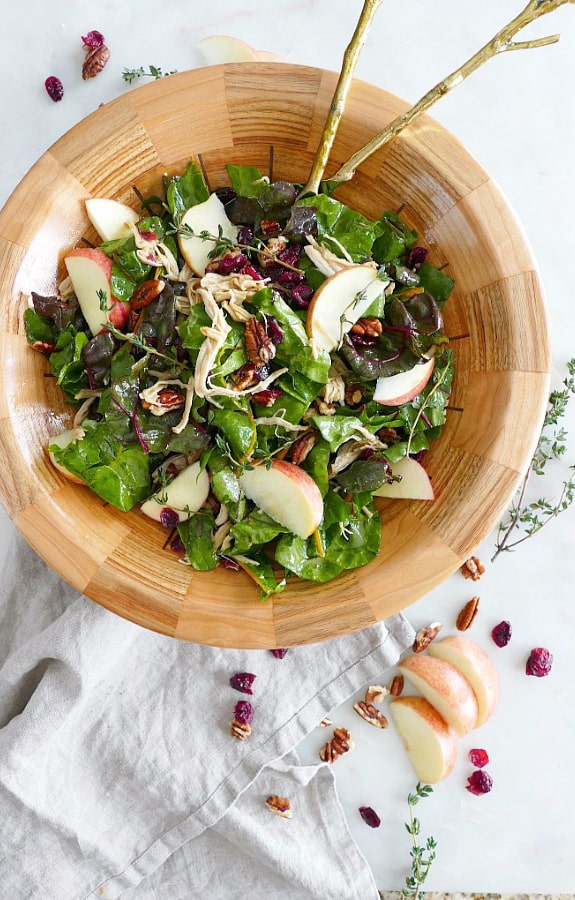 Maple Swiss Chard Salad with Turkey, Lizzie Streit, MS, RD, It's A Veg World After All (shown above)
Brussels Sprouts Caesar Salad with Chicken, Toby Amidor, MS, RD, CDN
Autumn Rice Bowl, Jenna Braddock, RD, Make Healthy Easy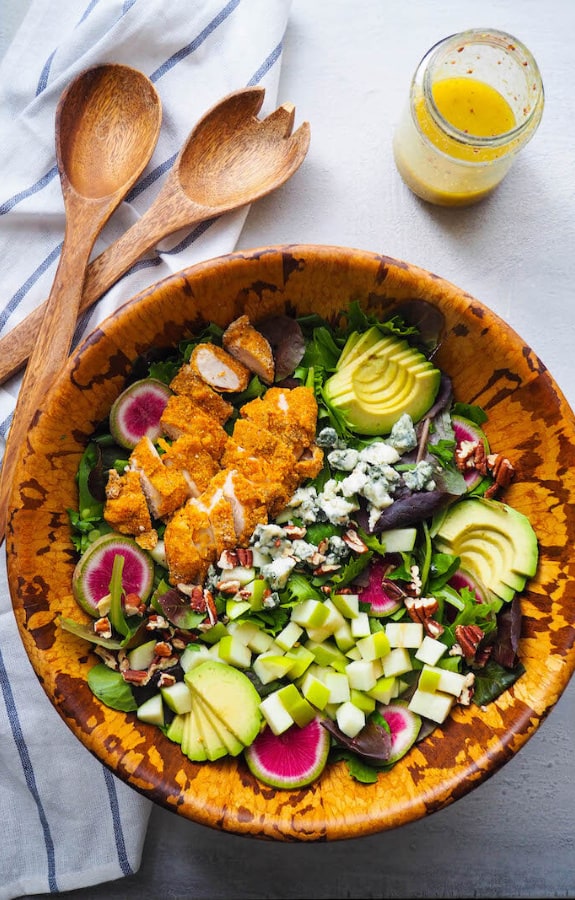 Harvest Salad with Crispy Cornmeal Chicken, Apples and Gorgonzola, Rachael Hartley, RD, LD (shown above)
Arugula, Apple & Brussels Sprouts Salad with Lemon Shallot Vinaigrette, Liz Weiss, RD, Liz's Healthy Table
Roasted Brussels and Butternut Salad, Betsy Ramirez, RD
Fall Entrée Recipes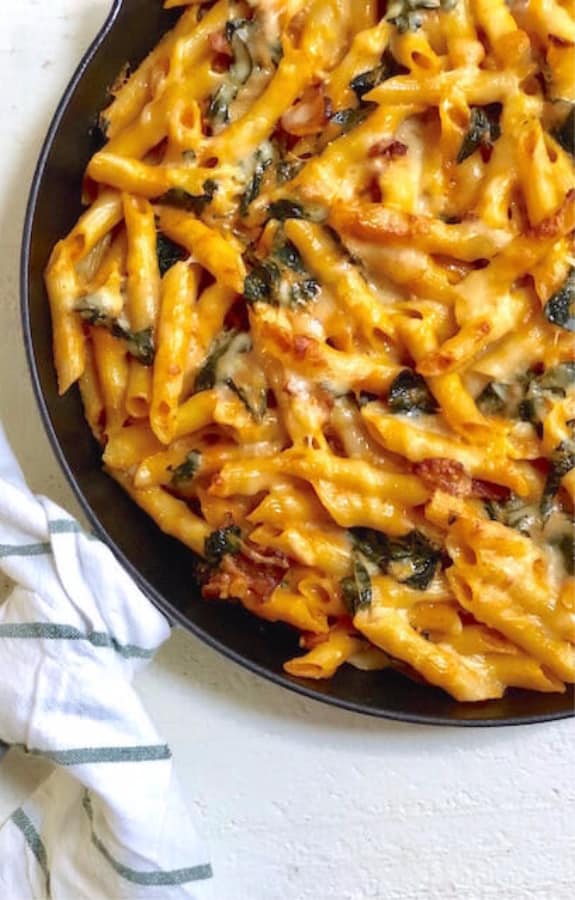 Cheesy Baked Pumpkin Pasta with Kale and Bacon, Katie Sullivan Morford, MS, RD, Mom's Kitchen Handbook (shown above)
Squash Filled with Herbed Quinoa and Cranberries, Sharon Palmer, MS, RD, The Plant Powered Dietitian
Mushroom Ravioli, Squash and Browned Sage Butter, Judy Barbe, RD, Live Best
Fall Side Dish Recipes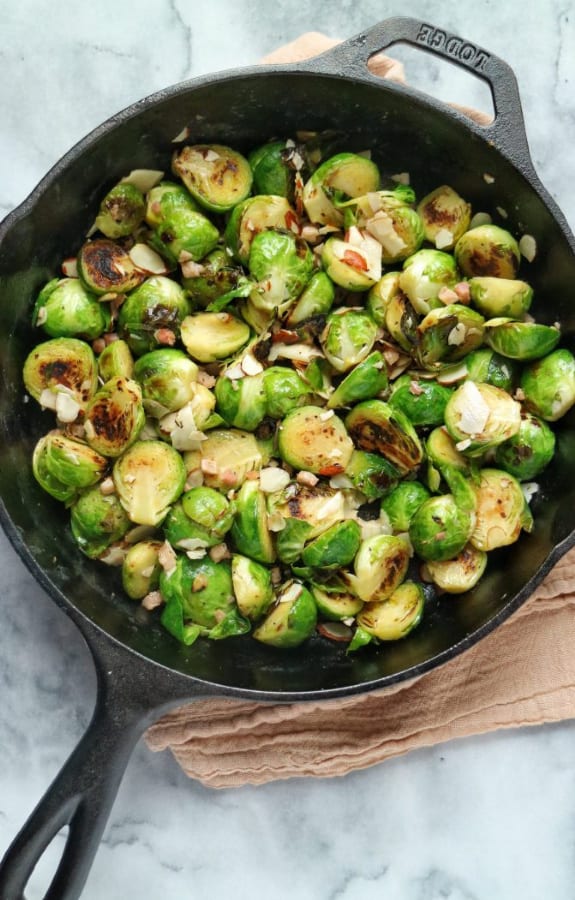 Brussels Sprouts with Pancetta & Parmesan, Karman Meyer, RD, The Nutrition Adventure (shown above)
Maple Roasted Butternut Squash, Brussel Sprouts & Cranberries, Kelly Jones MS, RD, CSSD, Eat Real Live Well
Slow Cooker Butternut Squash Brown Rice Risotto, Lizzie Streit, MS, RD, It's A Veg World After All
Garlic Parmesan Smashed Brussels Sprouts, Emily Cooper, RD, Sinful Nutrition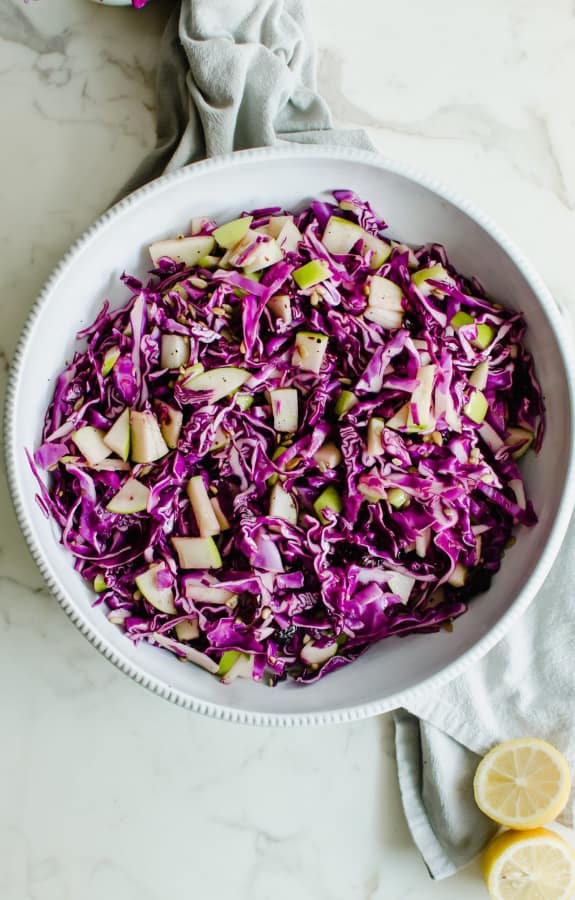 Red Cabbage Apple Slaw with Tangy Honey Dressing, Whitney Reist, RD, Sweet Cayenne (shown above)
Maple Balsamic Brussels Sprouts with Walnuts, Nicole Stevens, RD, MS, Lettuce Veg Out
Pomegranate Glazed Brussels Sprouts with Pistachios, Patricia Bannan, MS, RDN 
Crispy Brussels Sprouts with Warm Blue Cheese and Bacon, Jenny Shea Rawn, MS, RD, My Cape Cop Kitchen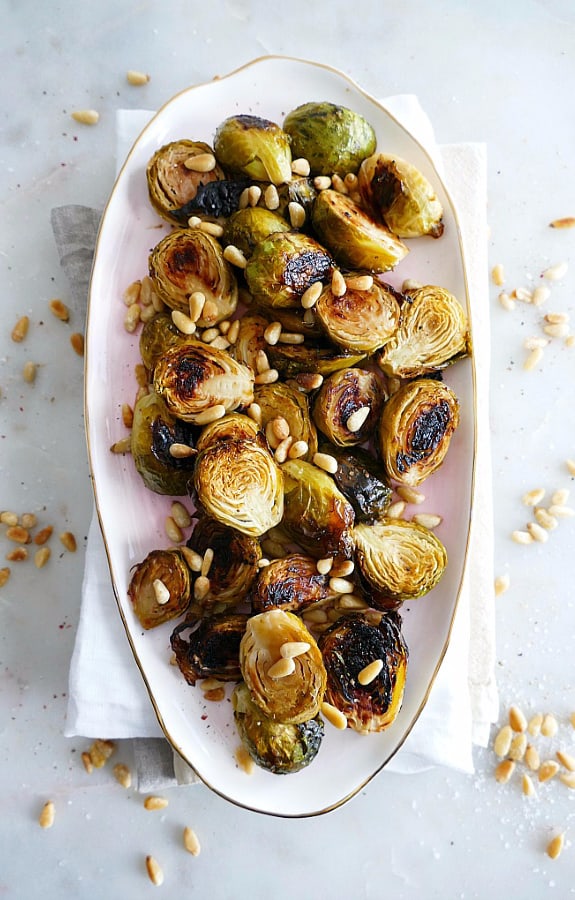 Apple Cider Brussels Sprouts, Lizzie Streit, MS, RD, It's A Veg World After All (shown above)
Acorn Squash Nests, Klara Knezevic RD, LD
Roasted Parsnips with Arugula Pistachio Pesto, Laura Yautz, RDN, Being Nutritious
Honey Roasted Butternut Squash with Cranberries & Pecans, Andrea Mathis, MS, RD,Beautiful Eats & Things
Fall Dessert Recipes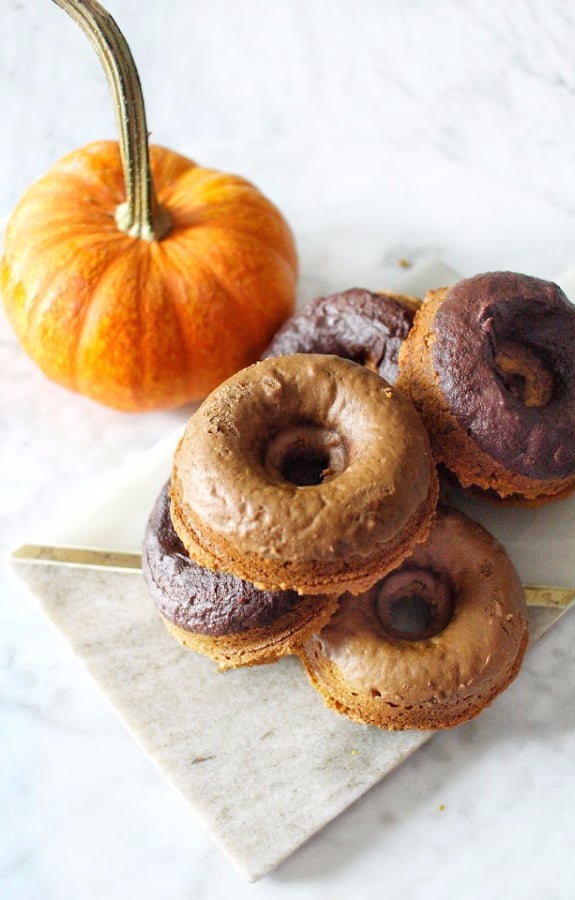 Gluten Free Baked Pumpkin Donuts, Maggie Michalczyk, RD, Once Upon A Pumpkin (shown above)
Cinnamon Baked Pears with Toasted Walnuts and Chocolate Date Sauce, Laura Yautz, RDN, Being Nutritious
Pumpkin Almond Butter Blondies, Stephanie Lee, RD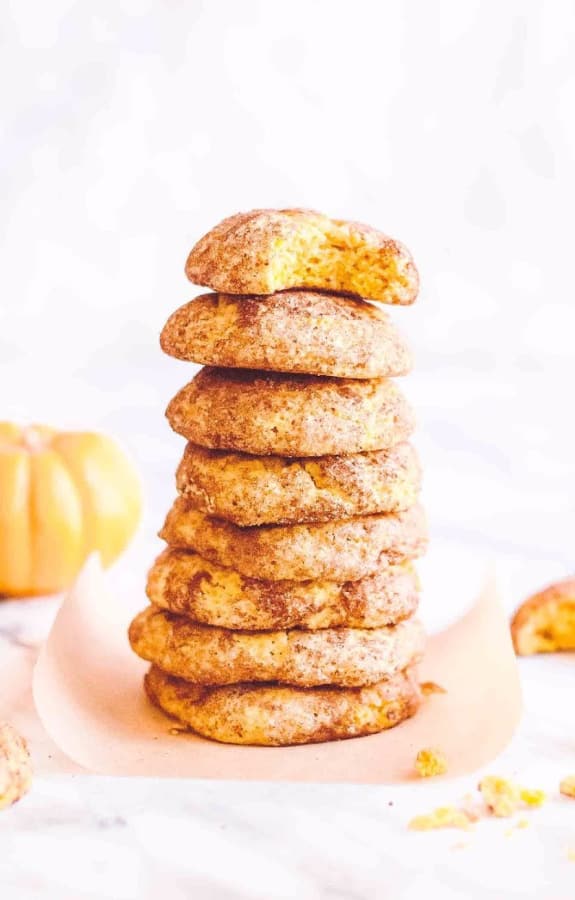 Pumpkin Spice Snickerdoodle Cookies, Michele Sidorenkov, RDN, My Millennial Kitchen (shown above)
Small Batch Honey Apple Crisp, Kelly Jones MS, RD, CSSD, Eat Real Live Well
Apple Pie Nachos, Kara Lydon, RD, LDN, RYT
Pumpkin Pie Yogurt Parfait, Lindsey Pine, RD, Tasty Balance Nutrition