Summer is the perfect time to enjoy an outdoor meal with friends and family! Whether it's with a fun BBQ or a laid-back picnic, everyone enjoys spending more time outside eating seasonal produce and delicious summer-inspired recipes.
But can you enjoy great food without derailing your healthy diet? Thanks to these delicious (and nutritious) recipes from my favorite dietitian blogger friends, you have nothing to worry about! From salads to desserts, this collection of healthy, satisfying BBQ recipes has your summer parties covered.
Fire up the grill and get ready to cook up some great food that's perfect for your next outdoor gathering!
Rubs/Marinades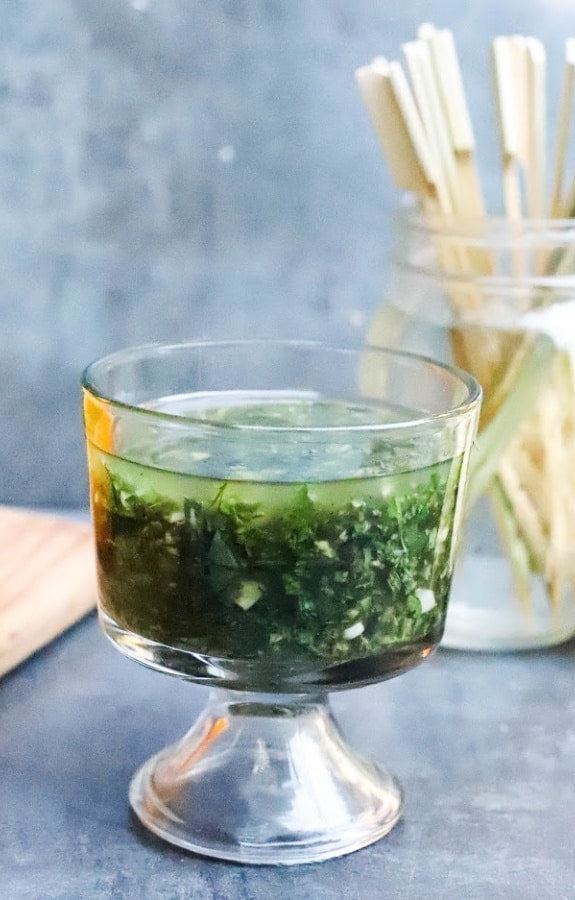 All Purpose Garlic & Herbs Marinade, Dixya Bhattarai, RD, Food Pleasure and Health (shown above)
Sweet & Spicy BBQ Rub, Stephanie Van't Zelfden, RDN, Nutrition Hungry

Appetizers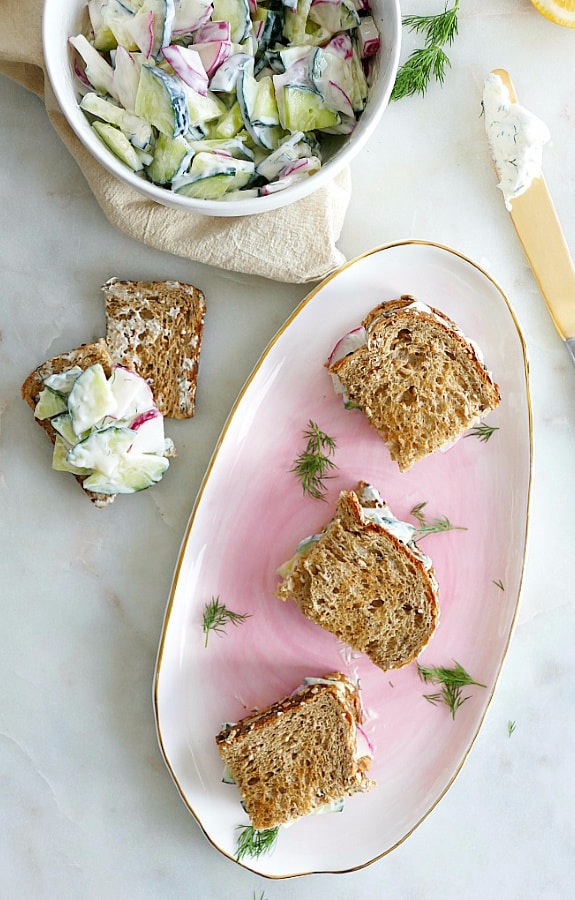 Mini Cucumber Sandwiches with Herbed Cream Cheese, Lizzie Streit, MS, RD, It's A Veg World After All (shown above)
Smoked Paprika Avocado Deviled Eggs Recipe, Amy Gorin, MS, RDN, Amy Gorin Nutrition
Fiesta Lime Black Bean Salsa, Josten Fish, RD, Muscle and Manna
Salads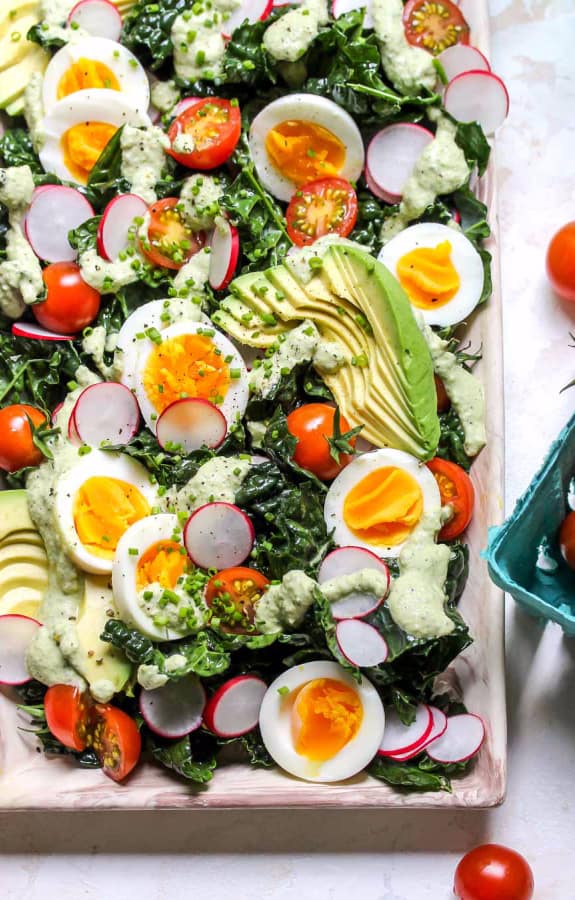 Kale Cobb with Cashew-Poblano Dressing, Jamie Vespa, RD, Dishing Out Health (shown above)
Tangy Purple Cabbage Slaw, Leanne Ray, MS, RDN, Leanne Ray Nutrition
Grilled Peach & Arugula Salad, Alexandra Fucarino, RD, From A to Zucchini
Strawberry Spinach Salad, Tara Deal Rochford, RDN, Tara Rochford Nutrition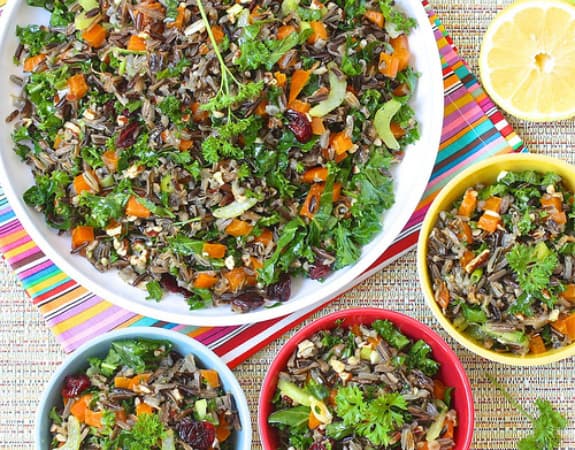 Wild Rice and Kale Salad, Liz Weiss, MS, RDN, Liz's Healthy Table (shown above)
Watermelon, Blueberry & Feta Salad, Alexandra Fucarino, RD, From A to Zucchini
Fresh Corn Salad with Cilantro Lime Dressing, Ginger Hultin, RD, Champagne Nutrition
Italian Lupini Bean Salad with Crushed Pistachio, Amy Gorin, MS, RDN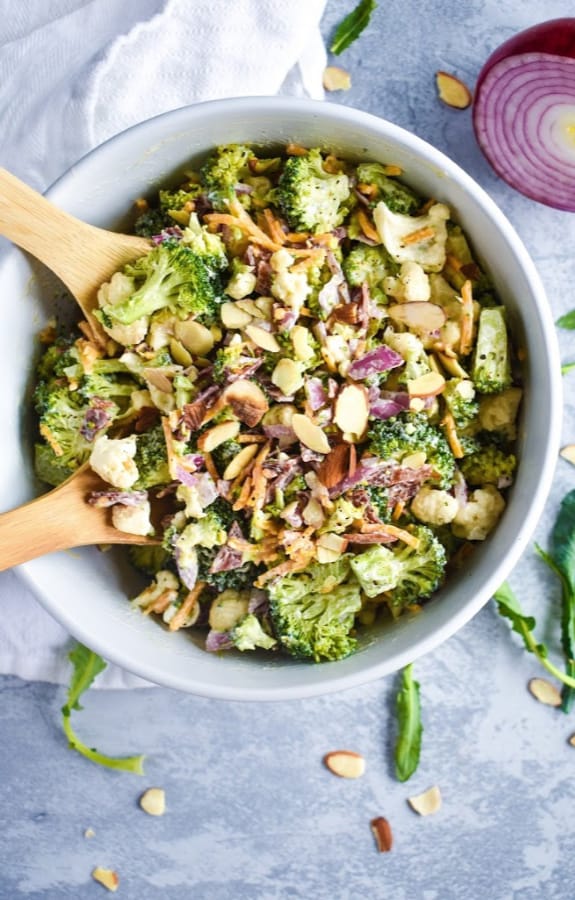 Creamy Broccoli Cauliflower Salad, Stephanie Wagner, RD, Stephanie Lee Nutrition (shown above)
Mediterranean Hummus Pasta Salad, Sarah Schlichter, RD, Bucket List Tummy
Farro Salad with Arugula, Spinach & Dried Cherries, Lisa Andrews, MEd, RD, LD, Sound Bites Nutrition
Low Carb Chicken Salad on Zucchini Chips, E. A. Stewart, RD, The Spicy RD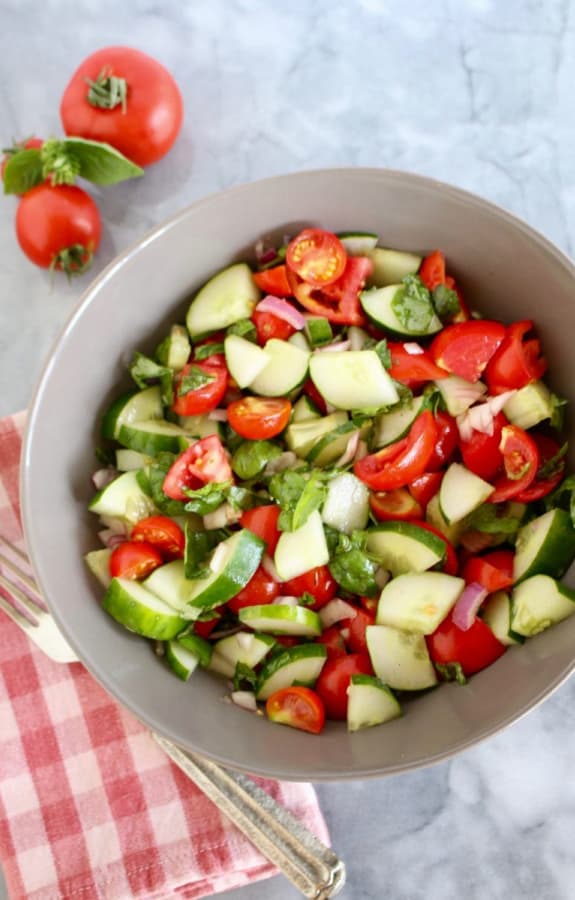 Tomato Cucumber Basil Salad, Sharon Palmer, MSFS, RD, The Plant-Powered Dietitian (shown above)
Freekeh-Licious Corn and Tomato Salad, Anne Danahy, RD, Craving Something Healthy
No-Mayo Avocado Egg Salad, Judith Scharman, RD, Foods with Judes
Citrus Asian Coleslaw, Jennifer Hunt, RDN, Healthy Inspiration
Mediterranean Veggie Pasta Salad, Mary Ellen Phipps, RDN, Milk & Honey Nutrition
Entrées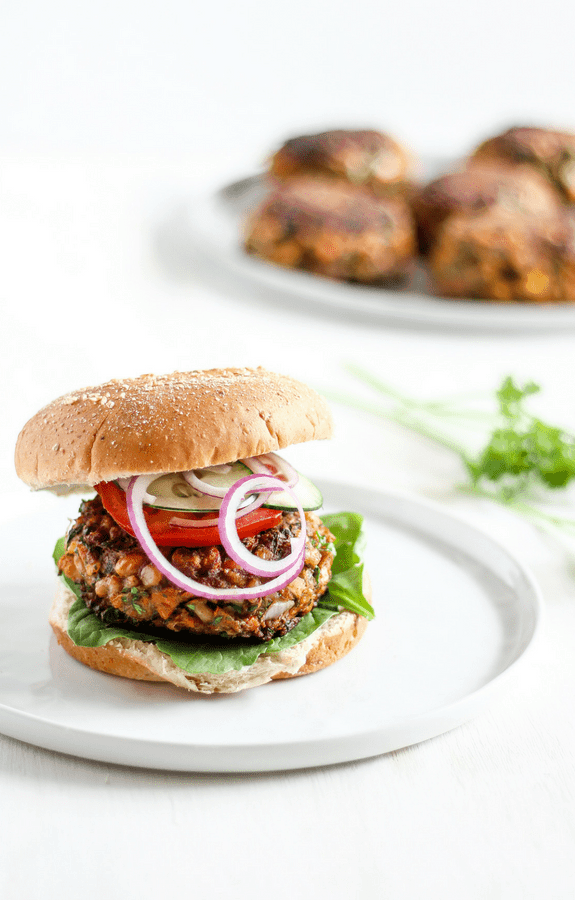 Moroccan-Spiced Chickpea Burgers, Stephanie McKercher, MS, RDN, Grateful Grazer (shown above)
Chickpea Salad Sandwich, Nicole Stevens, RD, Lettuce Veg Out
Grilled Shrimp Skewers, Laurel Ann, MS, RDN, LDN, CDE
Grilled Tandoori Chicken, Shahzadi Uzma Devje, RD
Roasted Chickpea Cauliflower Pitas, Sarah Schlichter, RD, Bucket List Tummy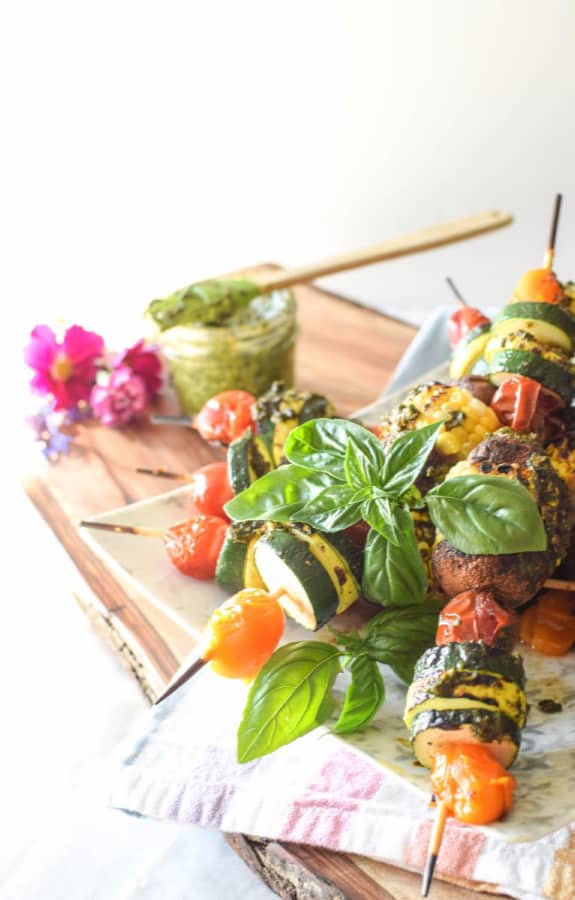 Garden Harvest Veggie Pesto Skewers, Emily Kyle, RD, Emily Kyle Nutrition (shown above)
Honey Lime Grilled Chicken and Vegetable Kebabs, Patricia Bannan, MS, RDN
Slow Cooker Pulled Pork Sandwiches with Apple Cabbage Slaw, Katie Sullivan Morford, MS, RD, Moms Kitchen Handbook
Barbecue Tempeh with Sides, Jennifer Hanes, MS, RD, Dietitian Jenn
Desserts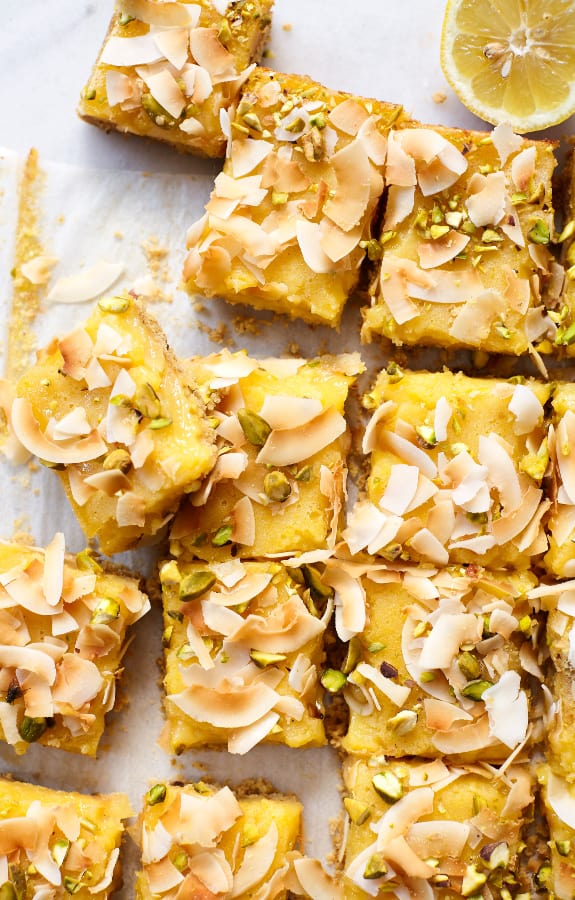 Pistachio Coconut Lemon Squares, Patricia Bannan, MS, RDN (shown above)
Easy Chocolate Fudge Brownies, Jennifer Hunt, RDN, Healthy Inspiration
Easy Lower-Sugar Vanilla Ice Cream Base, Kitty Broihier MS, RD, LD, Gluten Free Slow Cooking
Red Raspberry Crumble Bars,  Sharon Palmer, MSFS, RDN, The Plant-Powered Dietitian