The warm weather is officially here! Check out these easy recipes and dinner ideas for hot summer nights that will keep you from sweating away in the kitchen.
Once those hazy, hot, and humid days are underway, the last thing you want to do is crank on the oven or stove, heat up the house, and sweat it out making dinner. Not sure what to cook when it's hot? These summer meal ideas are light, refreshing, and satisfying, and will help keep you cool in the process.
Some of the basic elements of a great meal for a warm night can include a light salad and simply grilled protein. Or, have fun making sandwiches, wraps, or dinner "snack" plates. Here are recipes and easy ways to kick-start your dinner ideas for hot summer nights.
Quick and Easy Grill Ideas
Instead of heating up the house, take your cooking outside! Grilling is one of the best ways to cook during the summer, and is one of the first things I think of when it comes to summer food. Plus, only grilling gives that undeniably smokey and fire-kissed flavor to just about anything.
Grilling isn't just for burgers and dogs either. You can cook a variety of foods on the grill, from pizza to fish and even fruits! Here are a few of my favorite grill-worthy recipes:
Summer Salad Recipes
One of the quintessential light summer meals is a salad. Not just any salad though. In order to make a salad meal-worthy, it's got to have more than lettuce and tomatoes in it. Start with a base of leafy greens and colorful vegetables, and top with a lean protein like grilled chicken or salmon, and a serving of whole grains like quinoa, brown rice or barley. Pair it with your favorite dressing, and enjoy a light, balanced meal.
If you need some salad inspiration, here are a few of my favorites: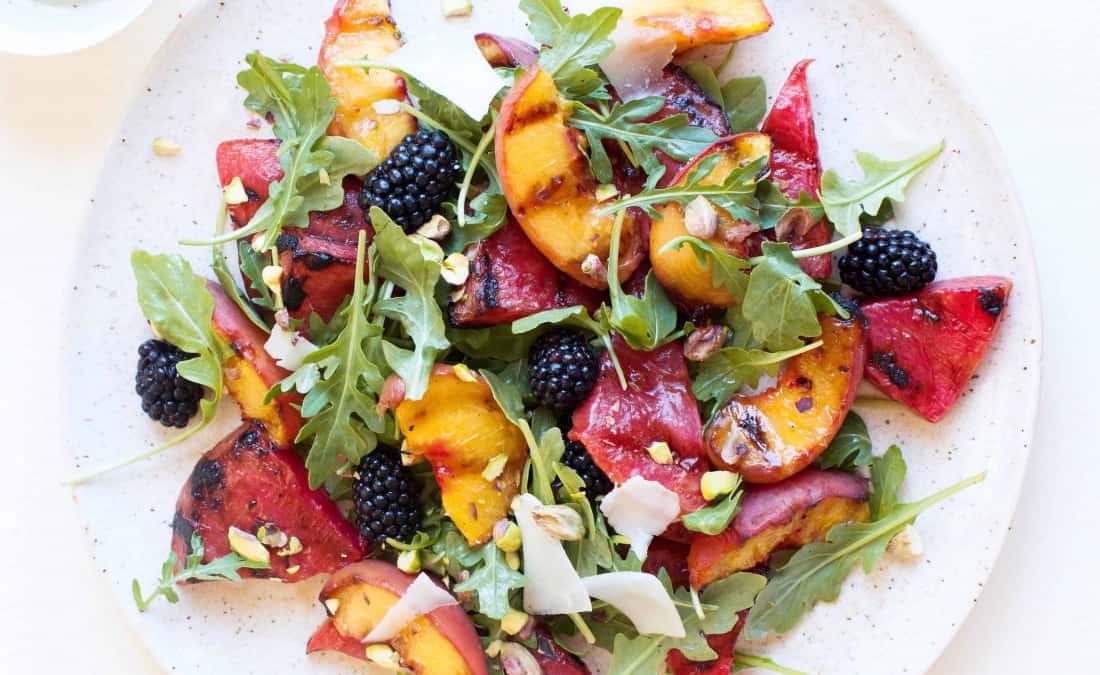 Wraps for Dinner
Not only are sandwiches and wraps quick and easy to prepare, they also require no cooking! They may be thought of as a lunch meal, but can be just as good as a dinner option when the weather heats up. Experiment with different vegetables, spreads, and proteins. Use up leftover grilled veggies and chicken, swap out usual mayo for sliced avocado or pesto, or even grill your sandwich for extra smokey flavor!
Here are a couple quick & easy ideas to help bring your sandwiches to life: 
Grown Up Snack Plates
Give a childhood favorite a grown up makeover with a meal made out of a variety of snack foods. This is one of the ultimate dinner ideas for hot summer nights since it requires absolutely no cooking, and comes together in just a few minutes. You can still make it a balanced plate by including fresh fruits and veggies like grapes, blueberries, and veggie sticks, a source of protein such as cubed cheeses, smoked salmon, or roasted chickpeas or edamame, and healthy fats like walnuts, olives, or guacamole.
Here are some more snack-worthy ideas to add to your plate:
Do you have any healthy summer recipes to share?