Beans, beans, the magical fruit! There is so much to love about this versatile (and affordable) legume that it's no surprise to see them as a favorite household staple. I was recently inspired to cook more with beans when hearing how they can enhance the frequency and benefits of family dining at a sponsored nutrition conference in Lisbon, Portugal. 
Along with mild flavors and different varieties, beans have a high nutrition content, as they provide antioxidants, fiber, protein, B vitamins, iron, magnesium, potassium, copper and zinc. In addition, studies have shown that regularly eating beans may decrease the risk of diabetes, heart disease, colorectal cancer, and help with weight management.
So, to help excite culinary greatness, I've asked some of my favorite bloggers to provide family-friendly recipes featuring this special legume. Between savory salads, hearty soups, and mouth-watering entrees, there's truly something for everyone! All that's left is for you to pick your favorite and wow your friends and family with the magic of beans. Enjoy!
Bean Salads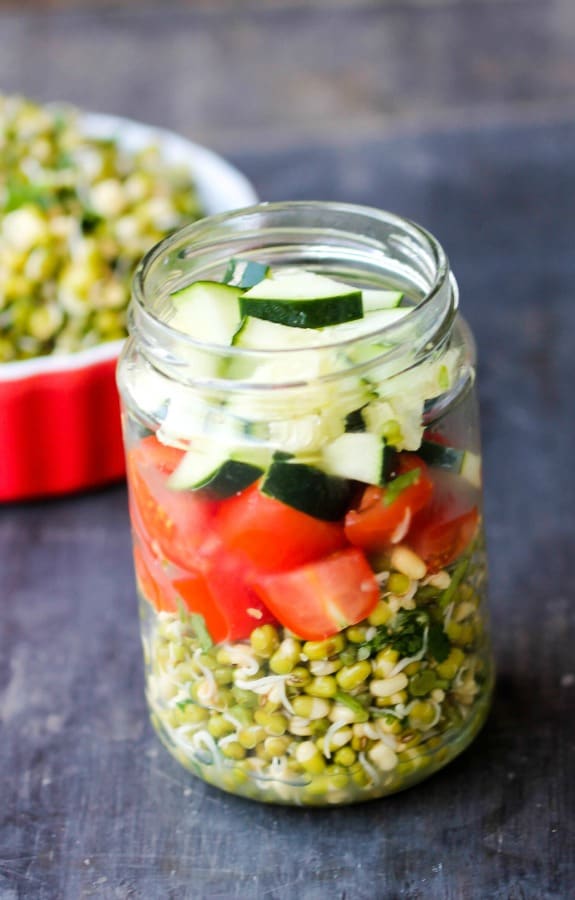 Sprouted Mung Bean Salad, Dixya Bhattarai, MS, RDN, Food, Pleasure and Health (shown above)
Black Bean Pasta Salad with Spicy Cashew Romesco, Kelly Jones, MS, RD, CSSD, Eat Real Live Well
Fava Bean and Pomegranate Salad, Valerie Zemba, Very Vegan Val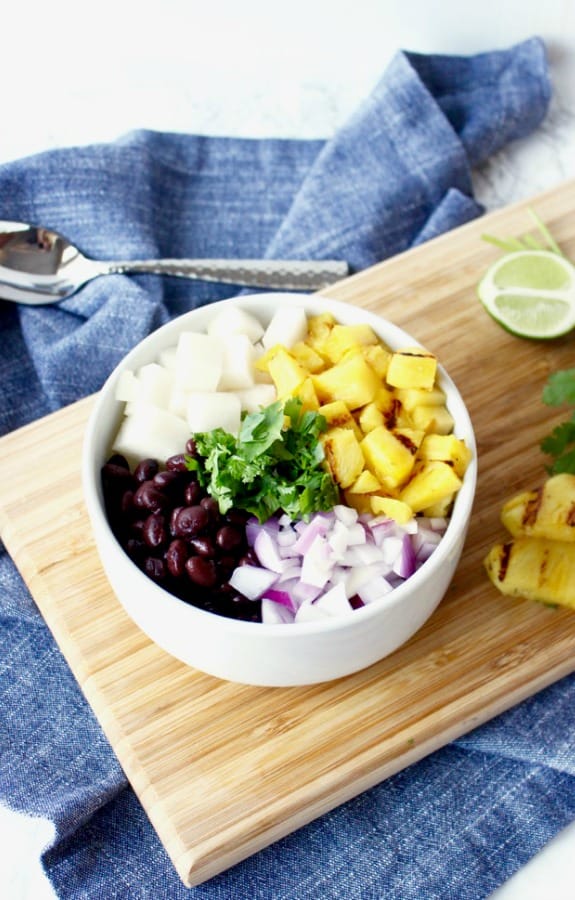 Grilled Pineapple, Black Bean, and Jicama Salad, Kaleigh McMordie, RDN, Lively Table (shown above)
Orange Quinoa Salad with Pomegranate and Tangy Turmeric Dressing, Patricia Bannan, MS, RDN
Corn and Black Bean Quinoa Salad, Jessica Levinson, MS, RDN, Small Bites by Jessica
Roasted Southwest Potato and Black Bean Salad, Amy Lyons, Fragrant Vanilla Cake
Bean-Based Soups and Stews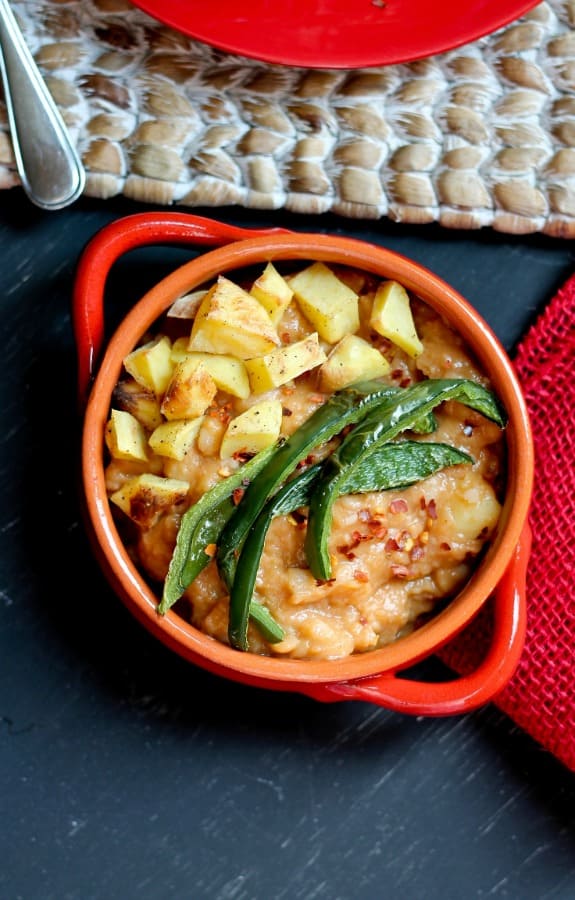 Smoky White Bean Potato Stew with Broiled Poblano Peppers, The Vegan 8 (shown above)
Sage, Onion, and White Bean Soup, Rosie Newton, The Hungry Herbivores
Italian Bean Soup, Francesca V Di Leandro, Seven Roses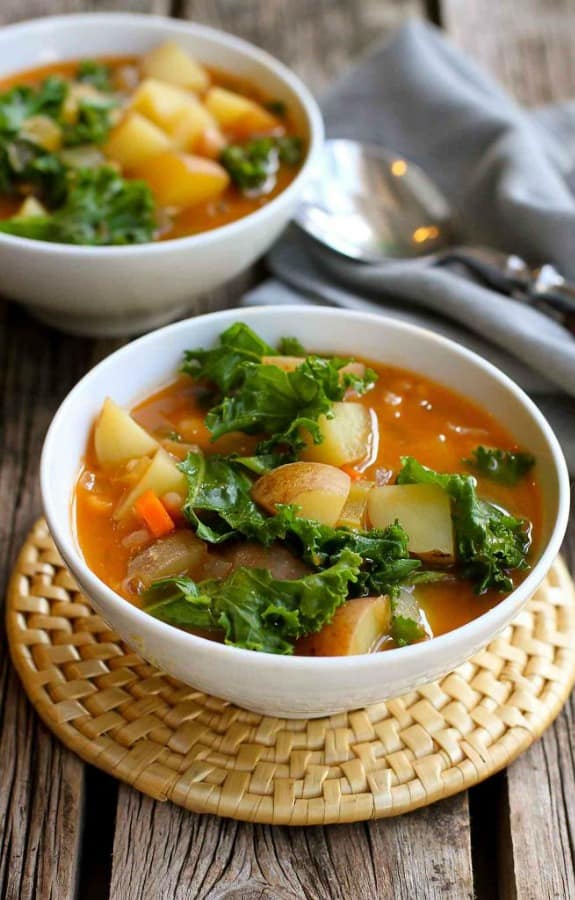 Vegan Potato Soup with Beans and Kale, Dara Michalski, Cookin' Canuck (shown above)
Root Vegetable and Bean Soup, Toby Amidor, RDN, Toby Amidor Nutrition
Farro and Bean Soup, Melville Nicoletta, Sugar Loves Spices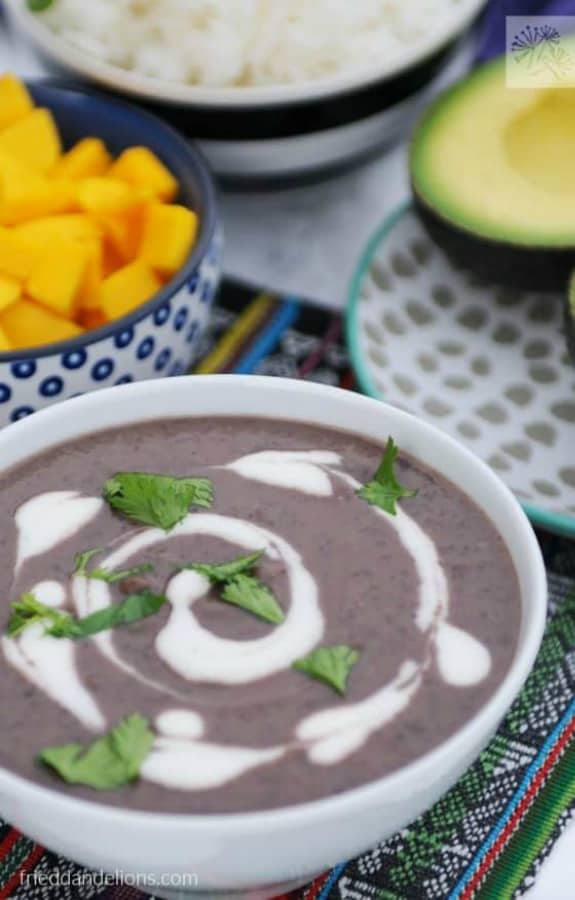 Vegan Black Bean Soup, Sarah De La Cruz, Fried Dandelions (shown above)
Chickpea Cacciatore, Trish Cowper, Infinite Balance
Veggie Sausage, Mushroom, and Bean Stew, Jacqueline Meldrum, Tinned Tomatoes
Entrées with Beans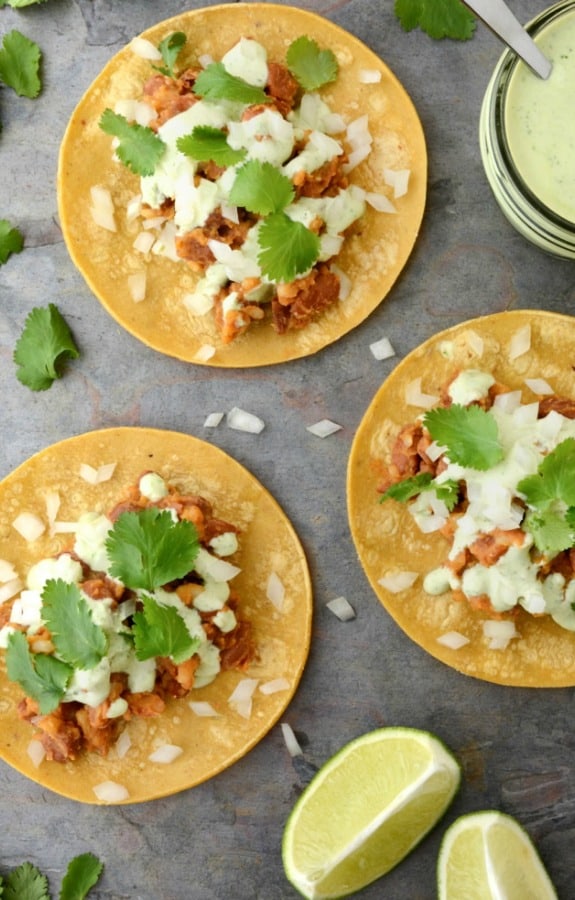 Vegan Tacos with Cilantro Lime Sauce, Marlena Luna, Where You Get Your Protein (shown above)
White Bean Artichoke Burgers, Melanie McDonald, A Virtual Vegan
Sage White Bean Veggie Balls with Pomegranate Mandarin Sauce, Sharon Palmer, RDN, The Plant-Powered Dietitian
Turkey and Black Bean Taco Lasagna, Liz Weiss, MS, RD, Liz's Healthy Table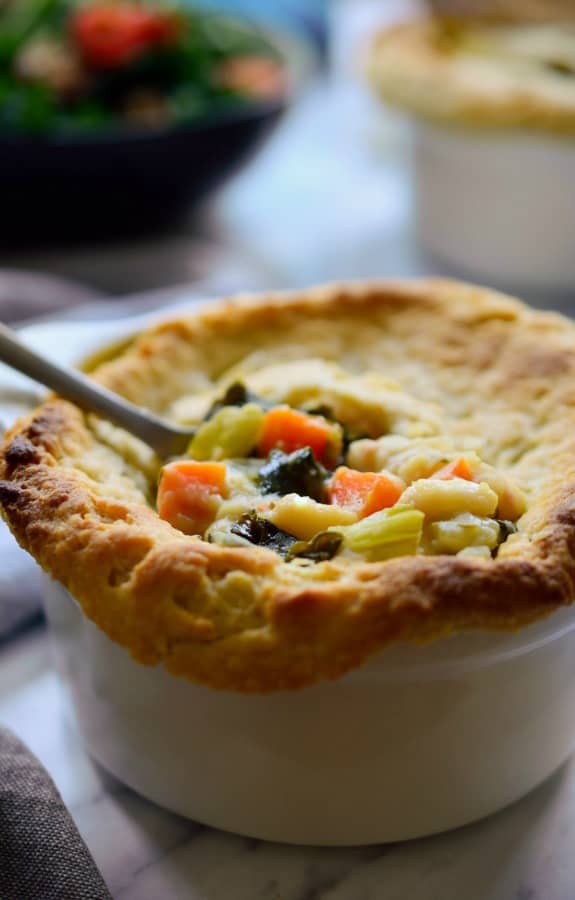 White Bean and Kale Vegan Pot Pie, Melissa Copeland, The Stingy Vegan (shown above)
Moroccan Chickpea, Quinoa, and Sweet Potato Lunch Bowls, Alexandrea Daum, Occasionally Eggs
Vegetable Bean Casserole, Mary Ellen Valverde, V Nutrition
Mushroom Black Veggie Burger, Kara Lydon, RDN, The Foodie Dietitian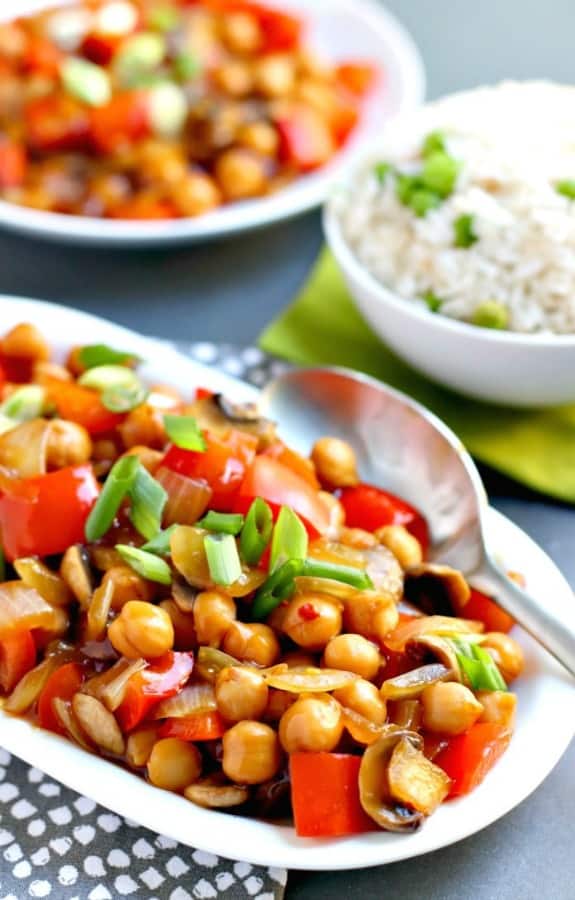 Chickpea Stir-Fry, Amy Katz, Veggies Save the Day (shown above)
Mediterranean Quinoa Bowl with Garlic Roasted Chickpeas and Roasted Red Pepper Sauce, Emily Honeycutt
Kale Sweet Potato White Bean Skillet, Kelly Page, Tasting Page 
Sweet Potato Casserole with Black Beans, Kale, and Buckwheat, Elena Szeliga, Happy Kitchen. Rocks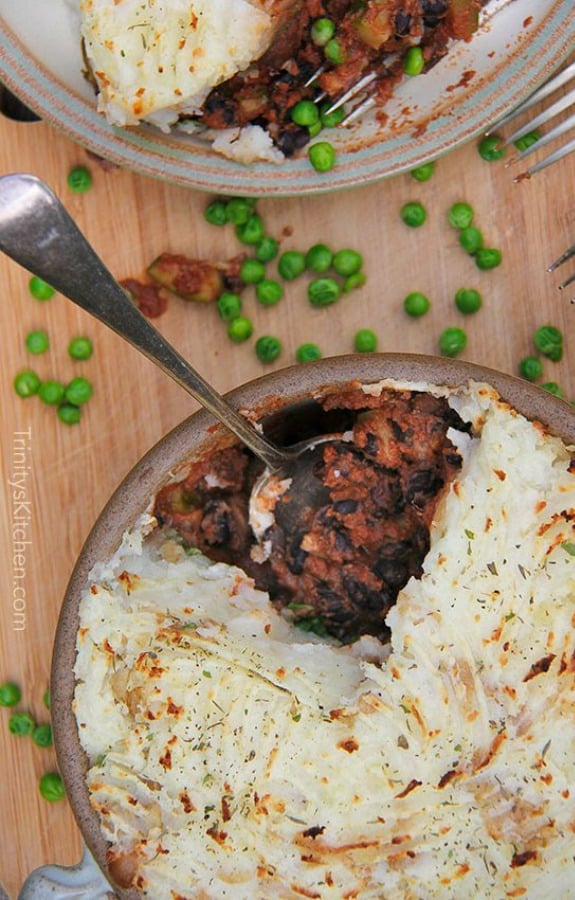 Black Bean and Mushroom Shepherd's Pie, Trinity Bourne, Trinity's Kitchen (shown above)
Vegan Pepperoni and White Bean Pizza, Rebecca Pytell, Strength and Sunshine
Cuban Black Bean Mango Bowl, Tara Binder, What the Heck Do I Eat Now?
Vegan Black Bean and Mushroom Enchiladas, Linda Meyer, Veganosity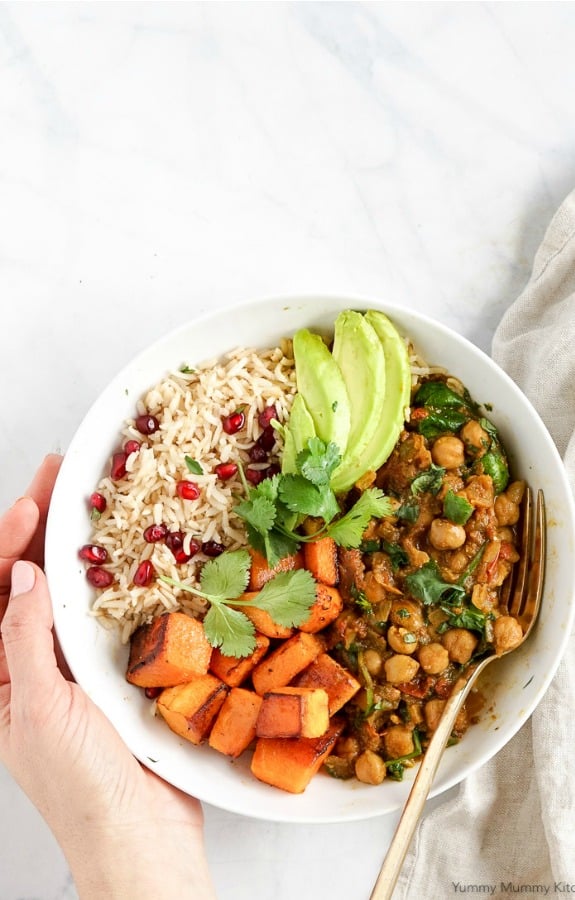 Chana Masala, Marina Delio, Yummy Mummy Kitchen (shown above)
Smoky Cajun Black-Eyed Peas Pasta, Jennifer Sebestyen, Veggie Inspired
Black Bean Burrito Stack, Katie Trant, The Muffin Myth
Mango Forbidden Rice and Beans, Stephanie McKercher, RDN, The Grateful Grazer
Black Bean and Quinoa Balls with Spiralized Zucchini, Evi Oravecz, Green Evi (shown above)
Vegan Black Bean and Corn Quesadillas, Sam Turnbull, It Doesn't Taste Like Chicken
Spicy Coconut Quinoa and Black Beans with Pineapple, Rachael Hartley, RDN, Rachael Hartley Nutrition
Vegan White Bean Mac and Cheese, Rhian Williams, Rhian's Recipes