If you're searching for the perfect 4th of July recipes — look no further! I asked some of my favorite dietitian blogger friends to provide their go-to recipes for Independence Day, and they did not disappoint.
From appetizers to desserts, this collection of healthy, delicious recipes has your summer celebration covered. But just because these recipes are ideal for the holiday doesn't mean you should stop there — they're also perfect for your parties and picnics all summer long.
So, cheers to a nutritious, joyful holiday with friends and family. Happy 4th of July!
Appetizers and Sides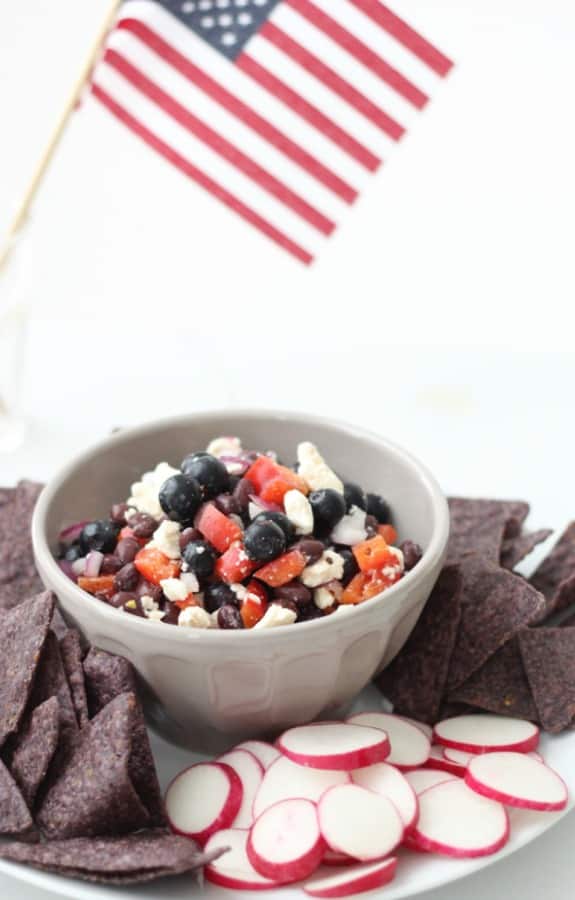 4th of July Salsa, Kara Lydon, RDN, The Foodie Dietitian (shown above)
Avocado Deviled Eggs with Smoked Paprika, Amy Gorin, MS, RDN, Amy Gorin Nutrition
Classic Bruschetta, Sharon Palmer, RDN, The Plant-Powered Dietitian
Watermelon, Feta, and Mint Pizza, Edwina Clark, RDN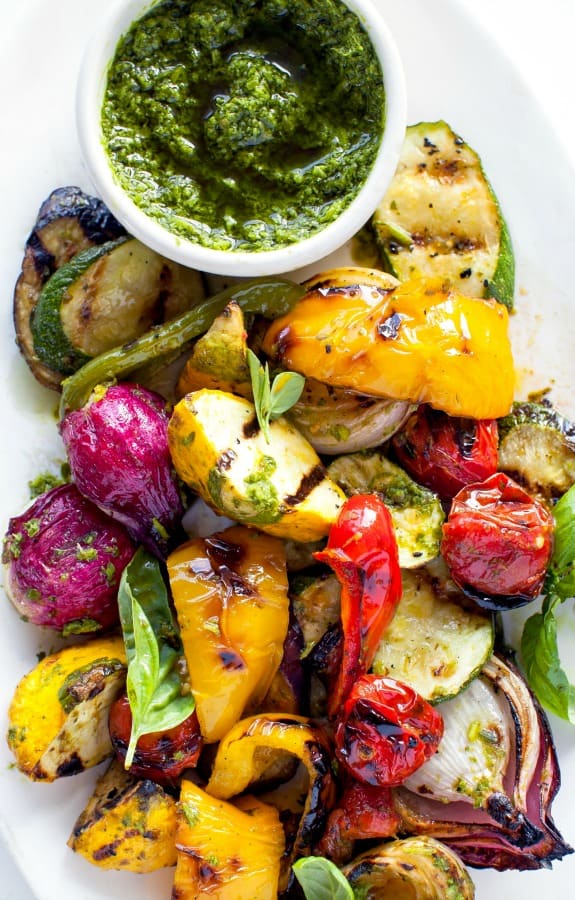 Salsa Verde Grilled Vegetables, Patricia Bannan, MS, RDN (shown above)
Watermelon and Lemon Mint Ricotta Stacks, Jessica Levinson, MS, RDN, CDN
Patriotic Roasted Vegetable "Flag", Dianne Norwood, RDN, The Wandering RD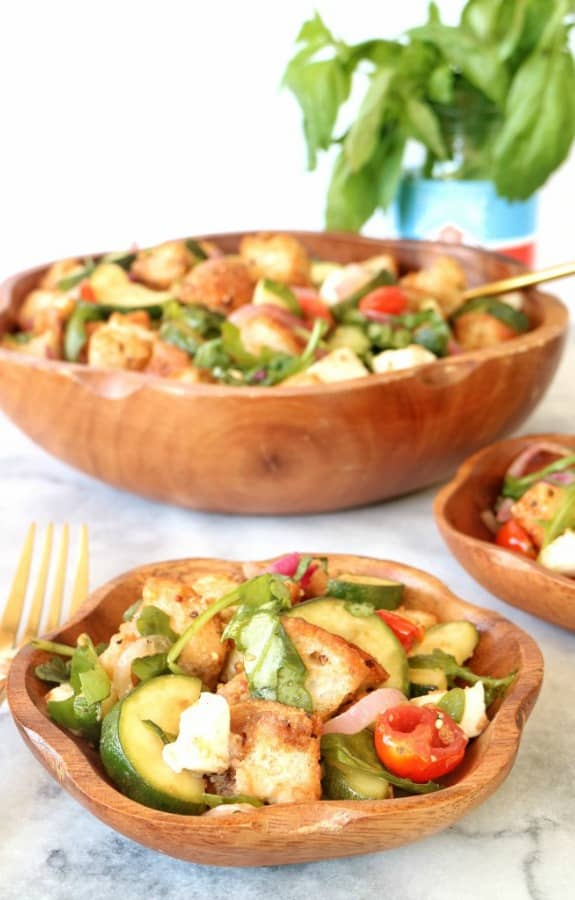 Roasted Summer Vegetable Panzanella, Karman Meyer, RDN, The Nutrition Adventure (shown above)
Coconut Cumin Ginger Roasted Butternut Squash, Roxana Begum, PhD, RDN, The Delicious Crescent
Creamy Burrata with Pesto and Tomatoes, Jenny Shea Rawn, RDN, My Cape Cod Kitchen
Grilled Fruit and Vegetable Kabobs, Jenna Braddock, RDN, Make Healthy Easy

Salads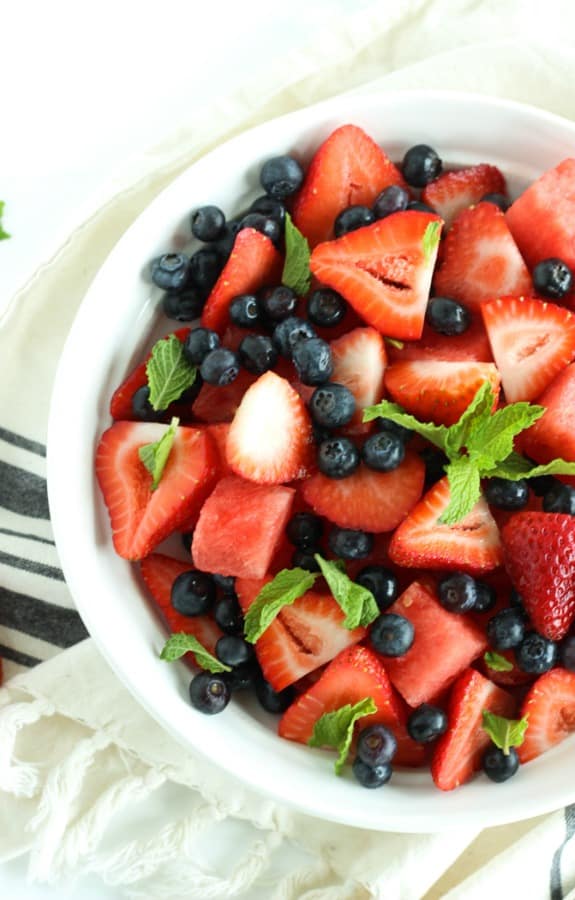 Patriotic Summer Fruit Salad, Kaleigh McMordie, MS, RDN, Lively Table (shown above)
German Potato Salad, Jeanette Kimszal, RDN
Roasted Sweet Potato Salad with Honey-Lime Vinaigrette, Jessica Levinson, MS, RDN, CDN
Grilled Peach and Watermelon Salad, Patricia Bannan, MS, RDN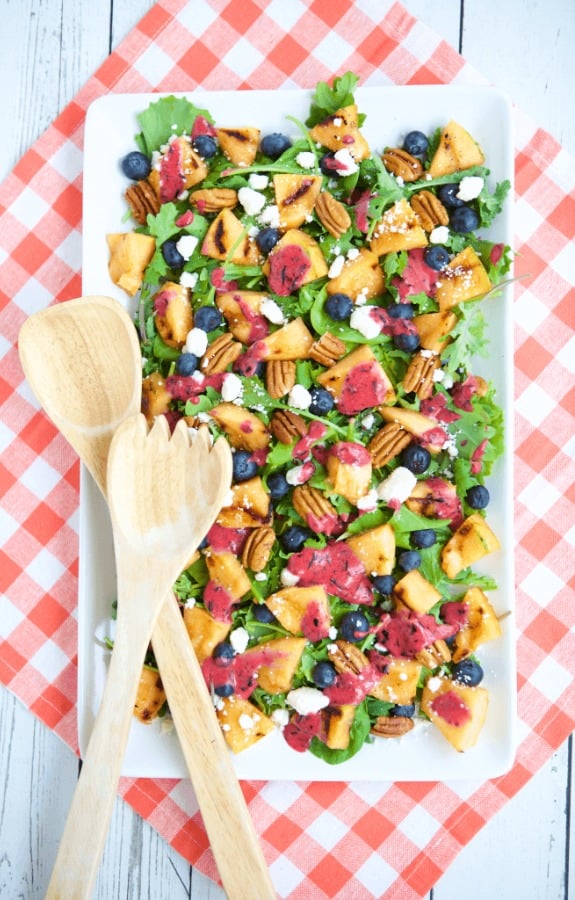 Grilled Cantaloupe Salad with Blueberry Ginger Vinaigrette, Jenna Braddock, RDN, Make Healthy Easy (shown above)
Corn and Avocado Salad with Quick Pickled Onions, Katie Morford, RDN, Mom's Kitchen Handbook
Melon and Mint Salad, Rachael Hartley, RDN, The Joy of Eating
Entrees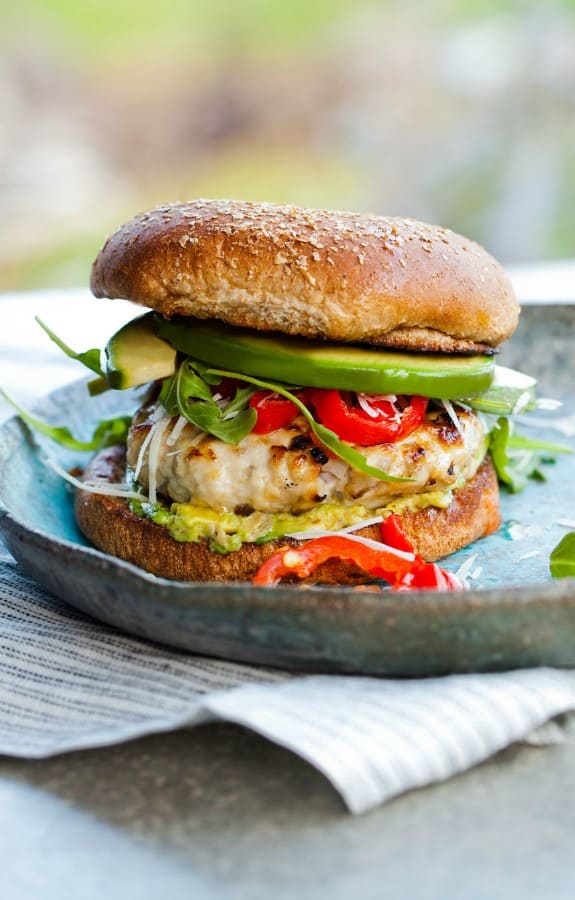 Red Chile and Stuffed Turkey Burgers, Patricia Bannan, MS, RDN (shown above)
Grilled Chicken Kebab Wraps, Katie Morford, RDN, Mom's Kitchen Handbook
Berry BBQ Salmon, Shannon Garcia, RDN, Lone Star Nutrition
Grilled Veggie Pizza, Jenna Braddock, RDN, Make Healthy Easy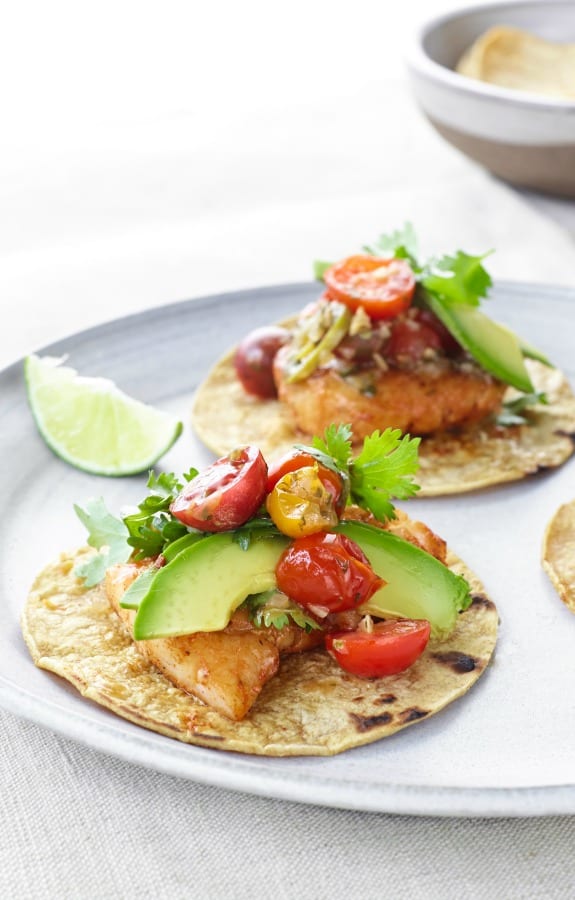 Ultimate Street Fish Tacos, Patricia Bannan, MS, RDN (shown above)
Grilled Turkey Breast, Jenna Braddock, RDN, Make Healthy Easy
Healthy Classic American Cheeseburger, Stacey Mattinson, RDN
Honey Lime Grilled Chicken and Vegetable Kabobs, Patricia Bannan, MS, RDN
Desserts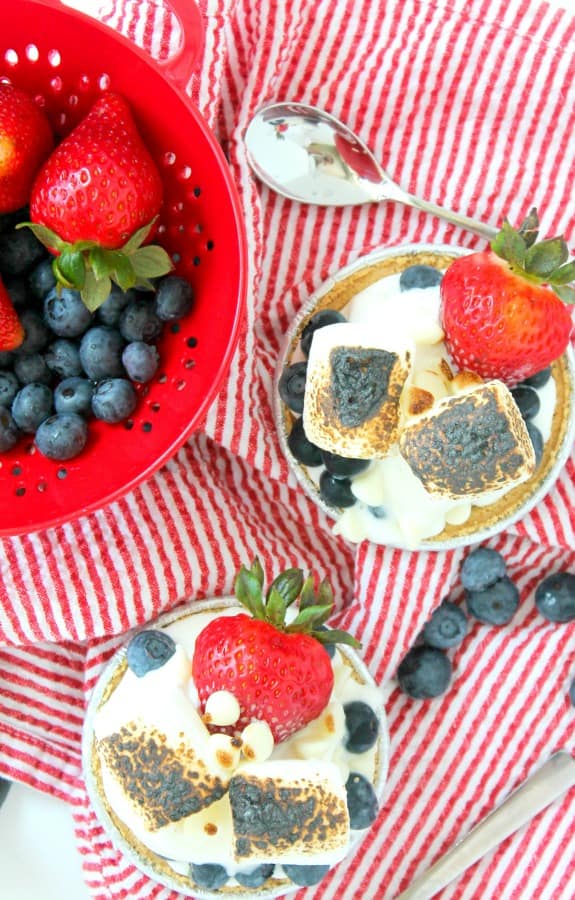 Mini Berry S'mores Sundaes, Jenny Shea Rawn, RDN, My Cape Cod Kitchen (shown above)
Watermelon Cake, Chelsey Amer, RDN, C It Nutritionally
Layered Ice Pops, Dana White, RDN, Dana White Nutrition
Ice Cream Cake Cupcakes, Emily Cooper, RDN, Sinful Nutrition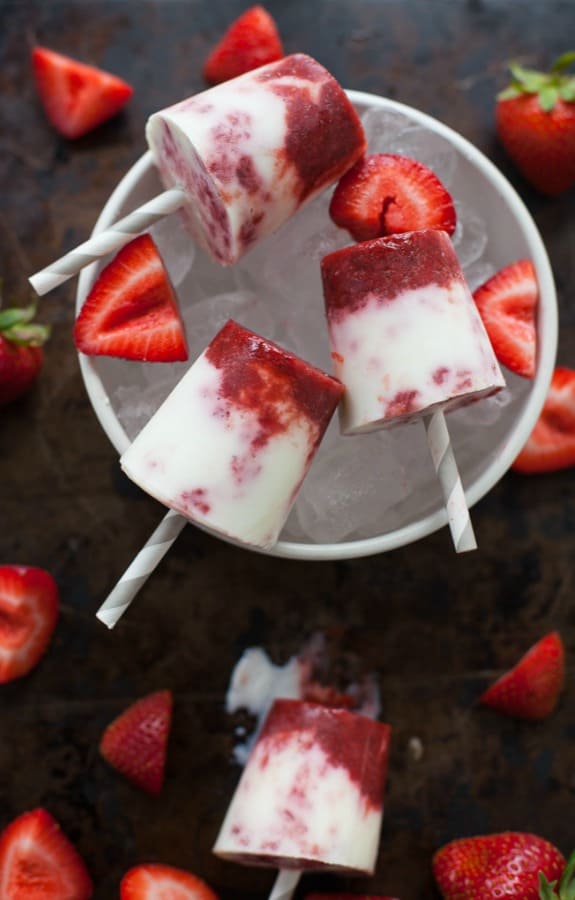 Mini Balsamic Strawberry and Cream Popsicles, Kara Lydon, RDN, The Foodie Dietitian (shown above)
Garbanzo Berry Cupcakes, Kelly Jones, MS, RDN, Eat Real Live Well
Lemon Olive Oil Cakes with Mixed Berry Sauce, Liz Weiss, MS, RDN, Liz's Healthy Table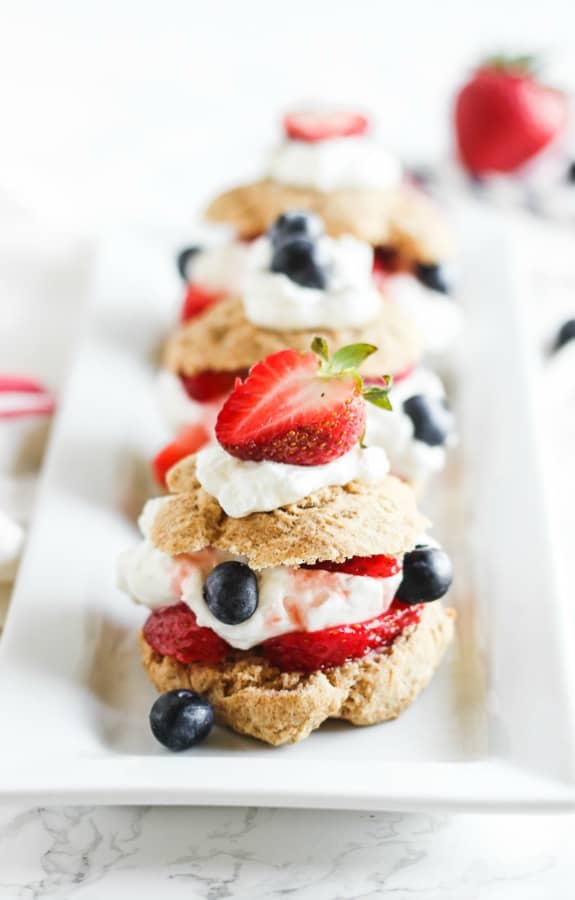 Red, White, and Blueberry Shortcakes, Kaleigh McMordie, MS, RDN, Lively Table (shown above)
Blueberry Hand Pies, Katie Morford, RDN, Mom's Kitchen Handbook
Lemon Tofu Crème, Lauren Harris-Pincus, MS, RDN, Nutrition Starring You
Patriotic Smoothie Pops, Kelly Jones, MS, RDN, Eat Real Live Well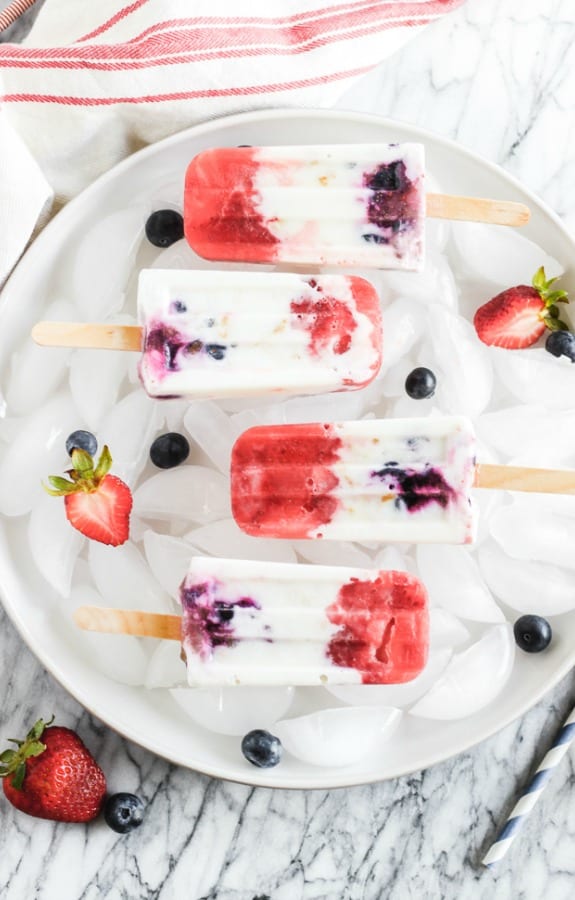 Berry Cheesecake Bomb Pops, Kaleigh McMordie, MS, RDN, Lively Table (shown above)
Red, White, and Blue Angel Food Skewers, Stacey Mattinson, RDN
Berry and Cashew Cream Dessert "Pizza", Kathy Siegel, MS, RDN & Tracee Yablon Brenner, RDN, Triad to Wellness