These summer health tips will help you feel great during the warm months ahead. It doesn't have to be a task to stay healthy over summer!
Summer is here, and with the scorching heat comes time for some of our favorite activities. While travel, barbecues, and social activities with friends and family may not be quite the same as years past, there are a lot of ways to enjoy the summer months in a healthy way. With the new way of life, don't let yourself fall out of healthy habits! Instead, use these summer wellness tips to stay on track.
Enjoy summer produce
Seasonal produce options are often the most popular this time of year. So, if you can, try to stop by a farmer's market (just don't forget your mask!). Berries, watermelon, tomatoes, green beans, peaches, beets, cherries, cucumbers, and summer squash are just a few of the many in-season produce, beaming with nutrients. For a summer recipe that's bursting with flavor, check out my grilled peach and watermelon salad.
Pack a healthy picnic
Picnics are a great way to spend time together while enjoying delicious food to stay healthy over summer. But some go-to picnic foods can be laden with calories and added sugar. For some healthier options, try packing fresh fruit, crunchy veggies with homemade dip, a fresh potato salad with healthy fats, and an easy dessert (like these blueberry muffins).
Eat seafood
Summer is the perfect time to fire up the grill. Many people immediately think of burgers, but grilled salmon is just as tasty. This fish is chock-full of heart- and brain-healthy EPA and DHA omega-3 fats, and the American Heart Association recommends that healthy people eat at least two servings of fatty fish per week for optimal health. Try my fish tacos or grilled salmon salad for an easy summer meal that is as nutritious as it is beautiful!
For your most healthful seafood options by state, check out this Sustainable Seafood Guide from the Monterey Bay Aquarium.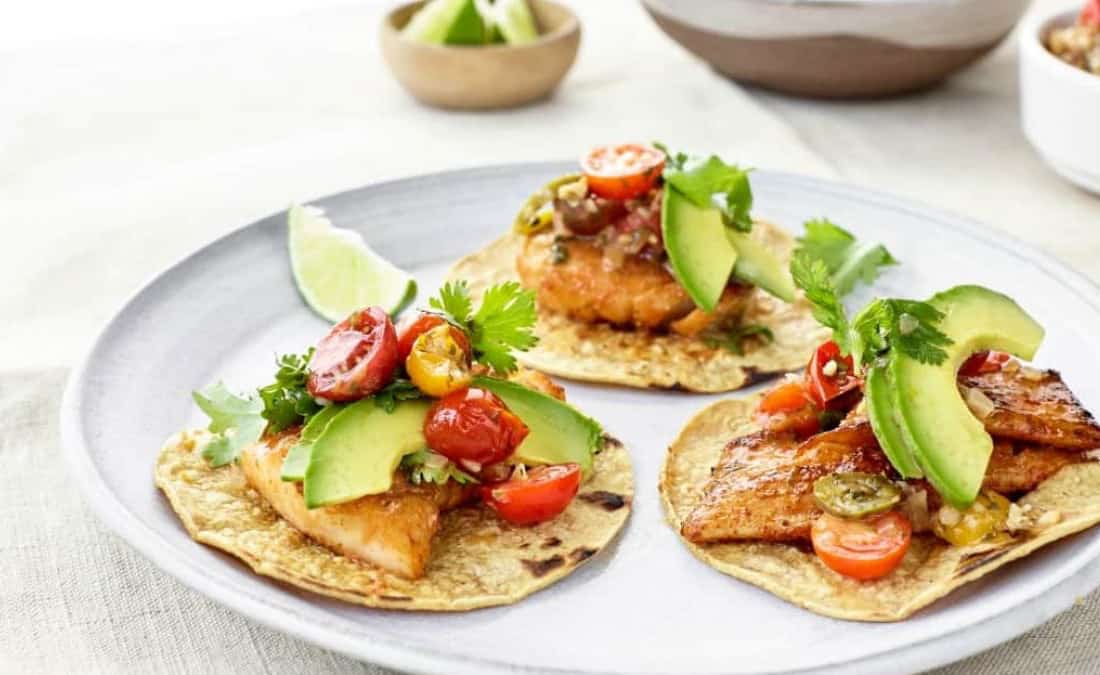 Cook family meals together
Summer is the perfect time to sit outside and eat delicious food, so why not make it a family thing? Even though it's hot, cooking (and eating) together increases the family bond, creates memories, and increases laughter — all of which are vital for healthy relationships. In fact, data on family meals matter is positively overwhelming in terms of nourishing the spirit, brain, and health of all family members. Get the whole family cooking with my kebabs — everyone can participate in assembling the recipe.
Looking for recipes that won't make you even hotter in the warm weather? Try these Dinner Ideas for Hot Summer Nights.
Opt for low sugar or sugar-free drinks
When the temperature skyrockets, there is nothing more refreshing than a cool beverage. But many drink choices can be laden with added sugars and unnecessary calories, so the next time you find yourself reaching for something other than water, try drinking green tea instead of sweetened tea, or berry-infused water instead of soda. This is a great way to increase hydration levels while reducing sugar consumption.
Hydrate often
Spending a lot of time in the heat can quickly lead to dehydration, so it's important to replenish your stores by drinking plenty of fluids. The National Academy of Medicine recommends drinking 3.7 liters (15 cups) for men and 2.7 liters (11 cups) for women. If you're an avid exerciser, you may need even more. To help achieve that goal, try drinking 8 ounces of water when you first wake up, carrying a BPA-free water bottle, or tracking your water intake on your phone. If you don't love the taste of plain water or want to switch up your fluid intake, find foods and other beverages that are high in water content.
These Frozen Grape Coconut Water Pops are refreshing and filled with fluids to keep you hydrated.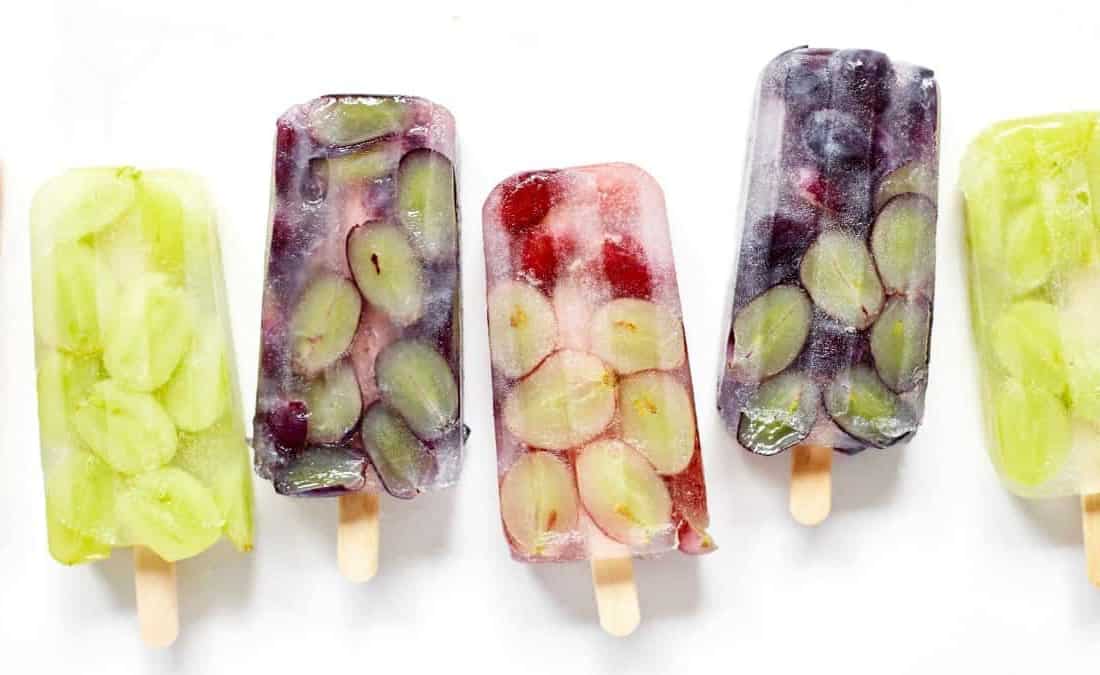 Share large portion sizes
If you order take-out, chances are the portion sizes are larger than you anticipated. Instead of wasting food, try sharing your meal with your companion; this will leave you satisfied without overloading on the calories. If you're still hungry, mix together a small salad or a side of mixed vegetables.
Spend time outside
Even though it's hot, summer is the perfect time to get outside and enjoy the weather. Try soaking up the sun (using sunscreen, of course) with some fun activities. Whether it's going on a walk, enjoying time at the beach, running through sprinklers, or sitting on a blanket at a nearby park, there is always something fun and active to do during the summer months. Plus, you can always go on a hike or longer bike ride if you want to explore some nature.
What are some of the things you do to have a healthy summer? Leave me a message. I'd love to hear from you!