Making nutritious dishes doesn't have to equal boring, bland, or flavorless. Here are 8 of my favorite ways to flavor foods in a healthier way with salt alternatives.
There are a number of ways to instantly bump up the flavor of foods without adding tons of calories or sodium in the process. These salt alternatives won't disappoint!
Fresh Herbs
One of the easiest ways to flavor a dish is with the addition of fresh herbs. While these bright and flavorful plants are especially bountiful in the summer months, they can be used throughout the year to finish a dish with freshness. 
Experiment with different herbs to find out which ones you love most. Some herbs are commonly found in specific cuisines or recipes, such as cilantro and scallions in Mexican dishes, mint in Middle Eastern and Thai recipes, and basil and oregano in Italian-based dishes.
Did you know you can grow your own fresh herbs indoors? Check out these 3 other foods you can grow inside.
Dried Spices
Like fresh herbs, dried spices are full of flavor, and low on calories. They are also convenient, shelf-stable ingredients to keep on hand in your pantry for whenever your food needs a flavor boost. Dried spices can be used along with fresh or dried herbs as well, and are easy salt alternatives that create new and exciting flavor combinations.
Some common spice blends include blackening seasoning, Chinese five spice, Italian seasoning, and taco seasoning. Look for those without added sodium, or make your own spice blends at home for all types of dishes and meals.
Herbs and spices can also help you lose weight. Here are 6 ways they can help.
Marinating
One way to bump up flavor is to infuse it directly into the food. Marinating foods such as meat, poultry, tofu, and even vegetables in a seasoned liquid before cooking allows all the flavor to get locked in to every bite. 
You can buy many prepared marinades and dressings, or make your own with dried herbs, spices, oil, vinegar, or citrus. If buying pre-made, keep an eye out for sodium levels if keeping salt in check.
See marinades in action with these Honey Live Grilled Chicken & Vegetable Kebabs.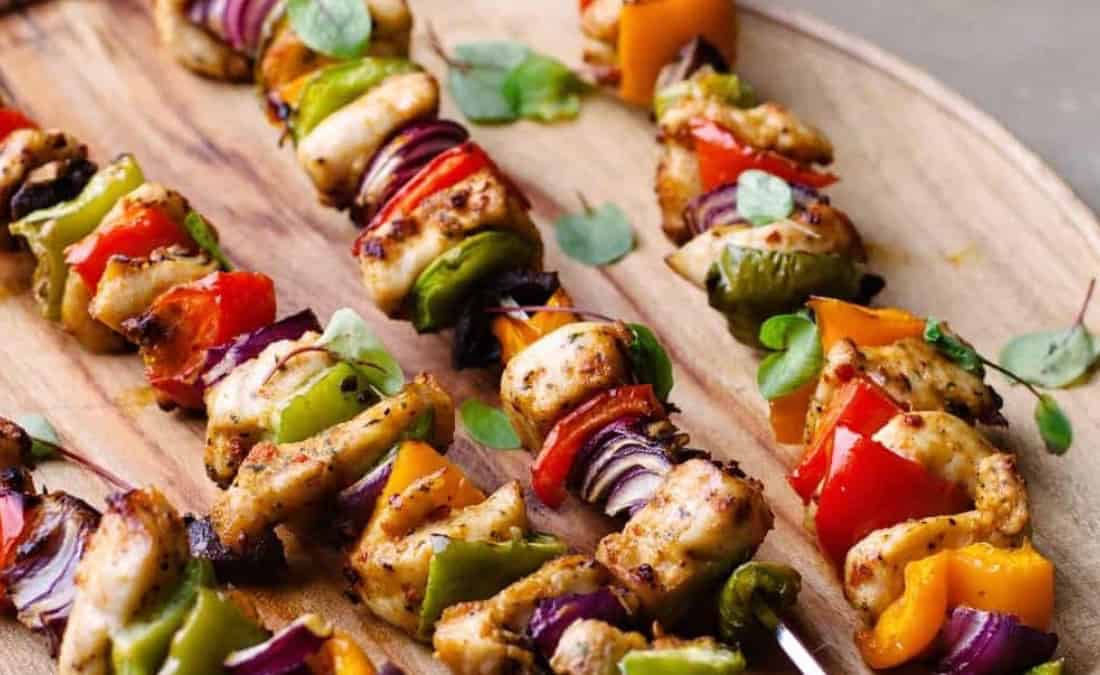 Low-Calorie Condiments
If you or your kids are big fans of dipping, look to low-calorie condiments to pair with your meals. Instead of high-calorie options such as mayo, cheese sauce, or cream-based dips, opt for condiments that are low in added calories such as mustard, vinegar, salsa, or hot sauce. 
These condiments can be used both for dipping and for flavoring food directly, such as in sauces or marinades. Look for new flavors or varieties of low-calorie condiments to keep things interesting, or to find a new favorite.
Use your favorite low-calorie condiment as a salt alternative to top these Super Grains Salmon Burgers.
Roasting
Another way to instill flavor into foods is with the cooking method. Roasting requires high temperature baking, which can leave a crispy exterior or a caramelized flavor on all types of food such as fish, poultry, and vegetables. 
Adding a small amount of oil, and rotating foods during the cooking process can help prevent sticking and allow the dish to cook more evenly. 
Use roasted potatoes to put together this Warm Potato, Leek, and Lentil Salad with Citrus & Herbs.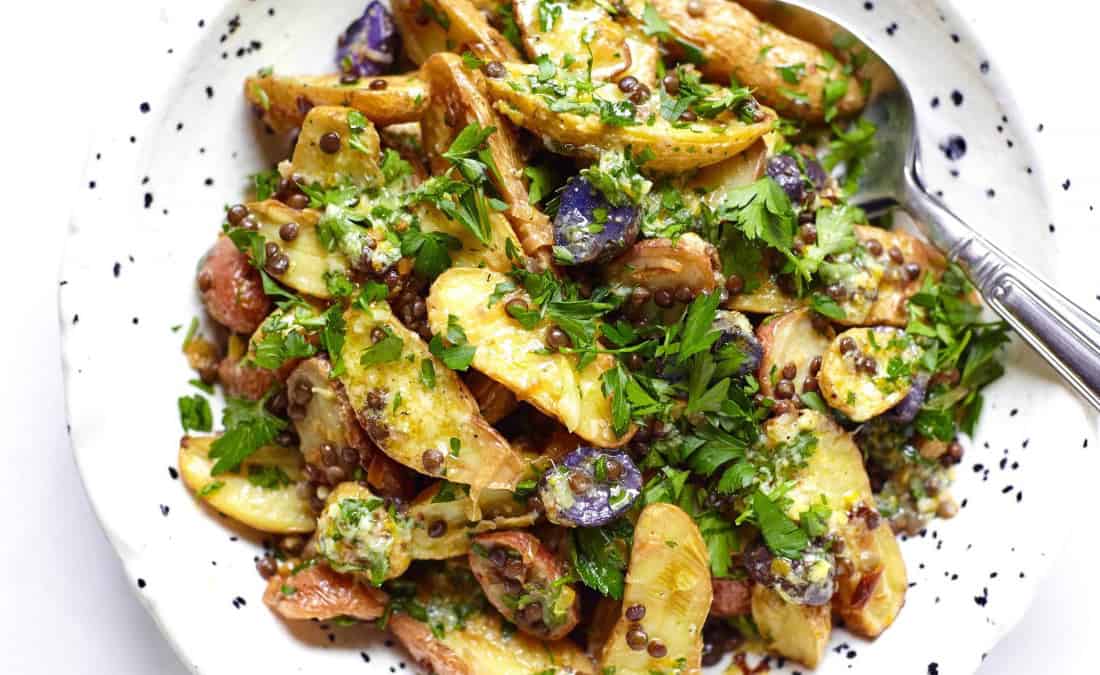 Grilling
When it's too hot to turn on the oven, take the cooking outside instead. Grilling may be a favorite summertime activity, but it is also an effective way to add a depth of flavor with minimal calories. Grilling can add a smoky flavor and crisp exterior to all types of dishes from burgers and chicken, to pizza and fruit.
If you haven't tried grilling fruit yet, you should give this Grilled Peach & Watermelon Salad a try ASAP.
Low-Sodium Broths
For foods that require boiling, simmering, or stewing, low-sodium broths can be an effective way for adding flavor. There are many types of broths available, and are even easy enough to make at home and store in the freezer until you are ready to use them. 
Try cooking grains like rice or quinoa in broth instead of water, or add to soups or stews for more flavor than plain water. Opting for a low-sodium broth allows you more control over how much sodium is added to a dish, which can get high quickly with regular broths.
Blend up low-sodium broths into this easy and comforting Sweet Potato Turmeric Soup.
Aromatics
As their name implies, aromatics are ingredients cooked in a little bit of fat such as oil or butter, that instantly add a gorgeous aroma when cooked, and bump up the flavor of the dish they are used in. Some of the most common aromatic ingredients used are garlic, ginger, onion, green pepper, and spices.
Cooking these ingredients in a little bit of oil or butter helps to release their oils and flavors which carries through the entire dish. If you've ever had a soup or sauce that tastes a little flat, try cooking some aromatics first before adding to the dish to see the difference in flavor they can create.
Instantly enjoy both the taste and smell of aromatics in this Banh Mi-Style Flatbread with California Grapes.
Which of these salt alternatives would you try first?